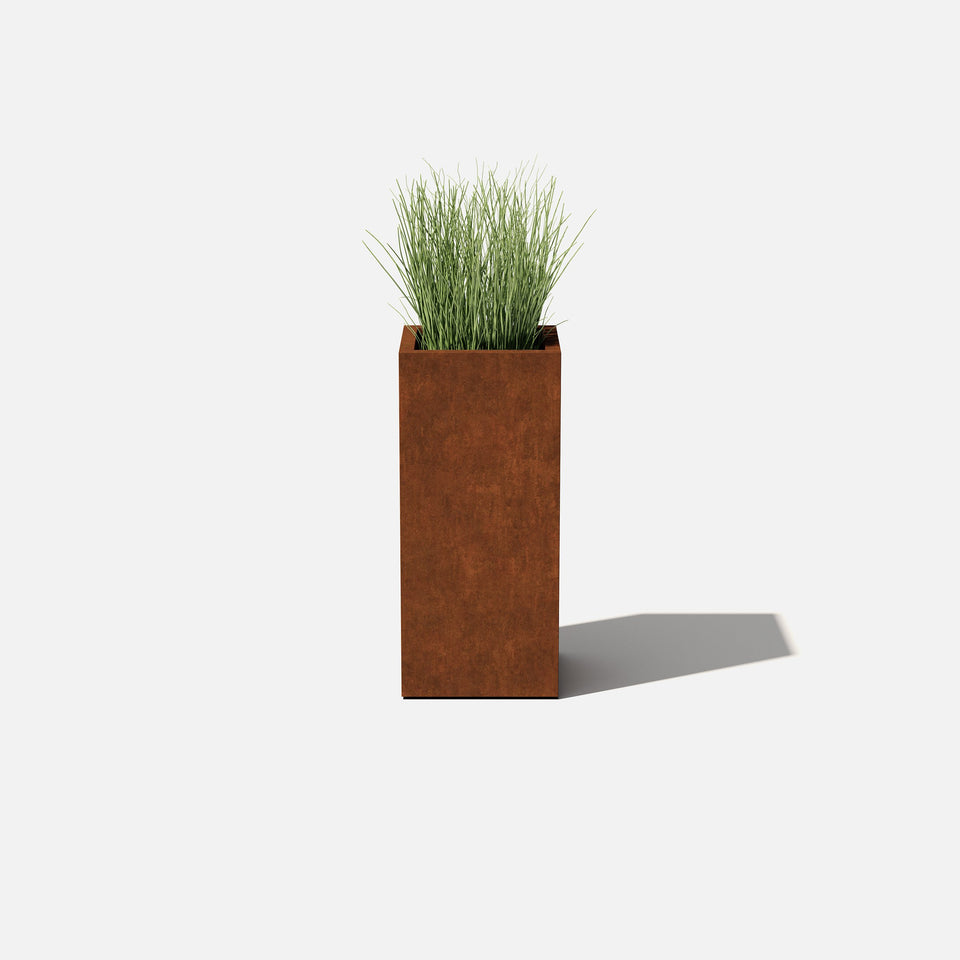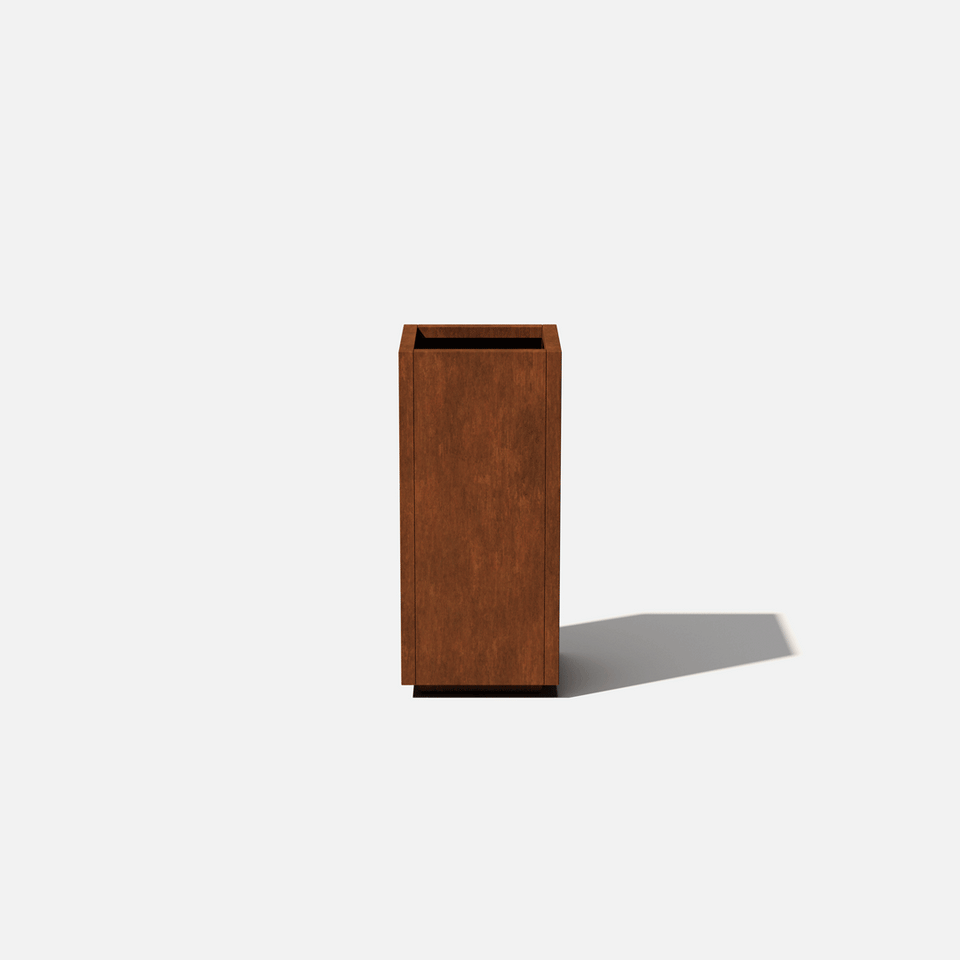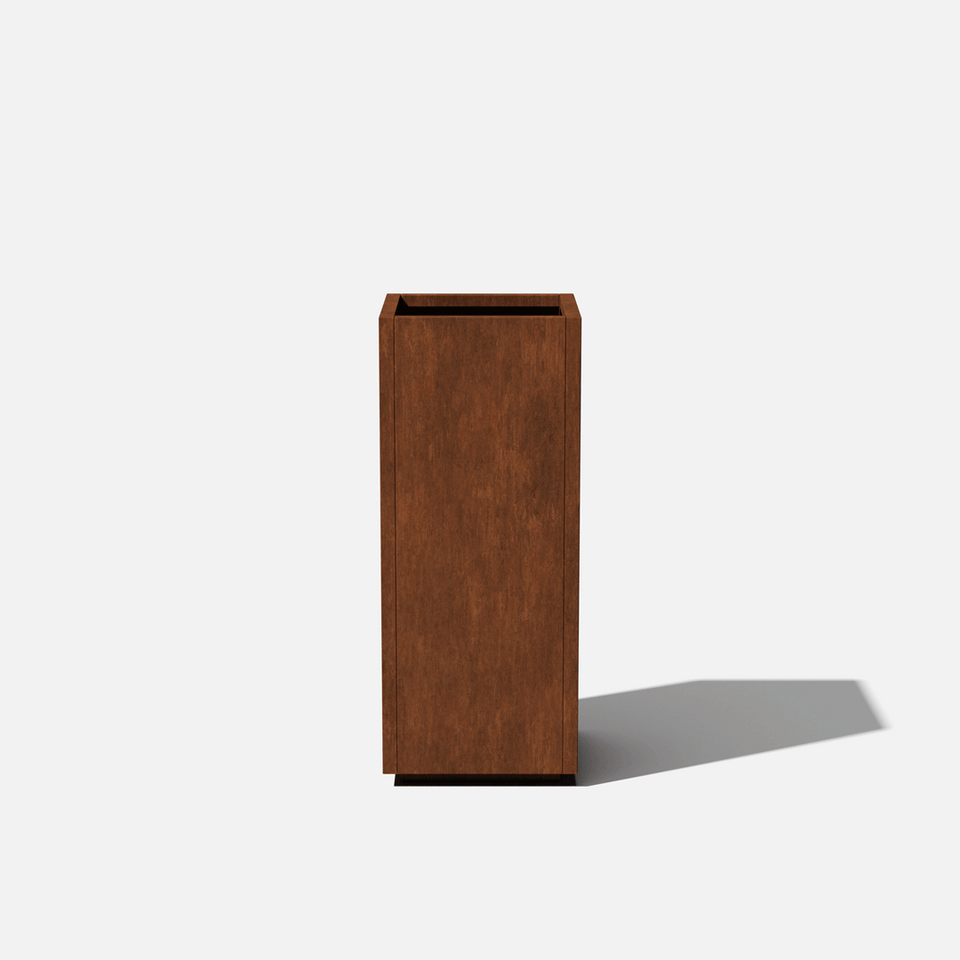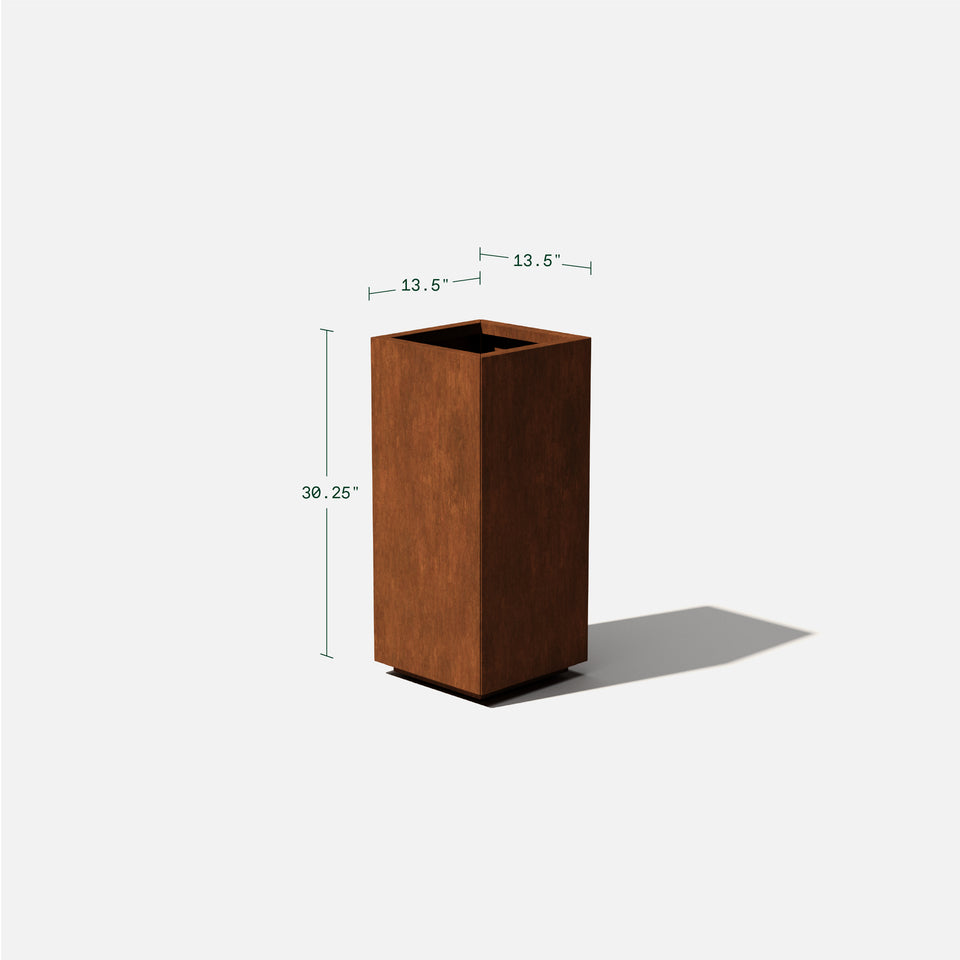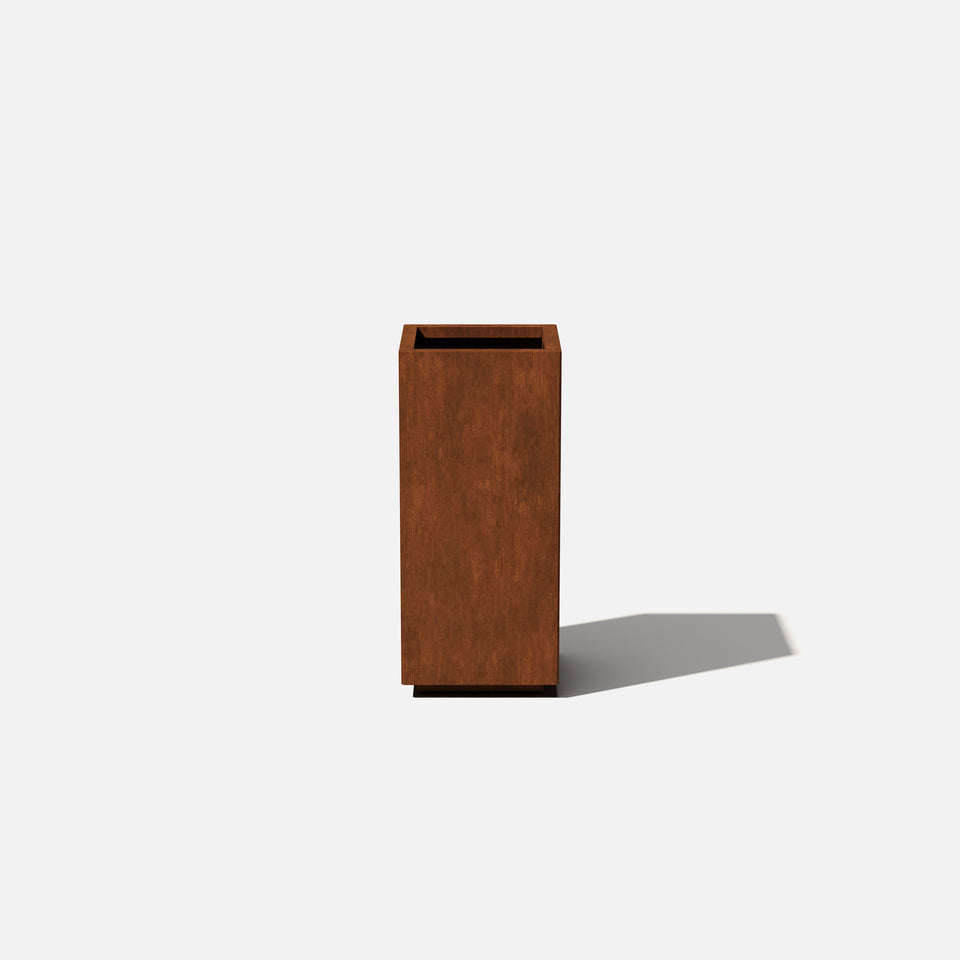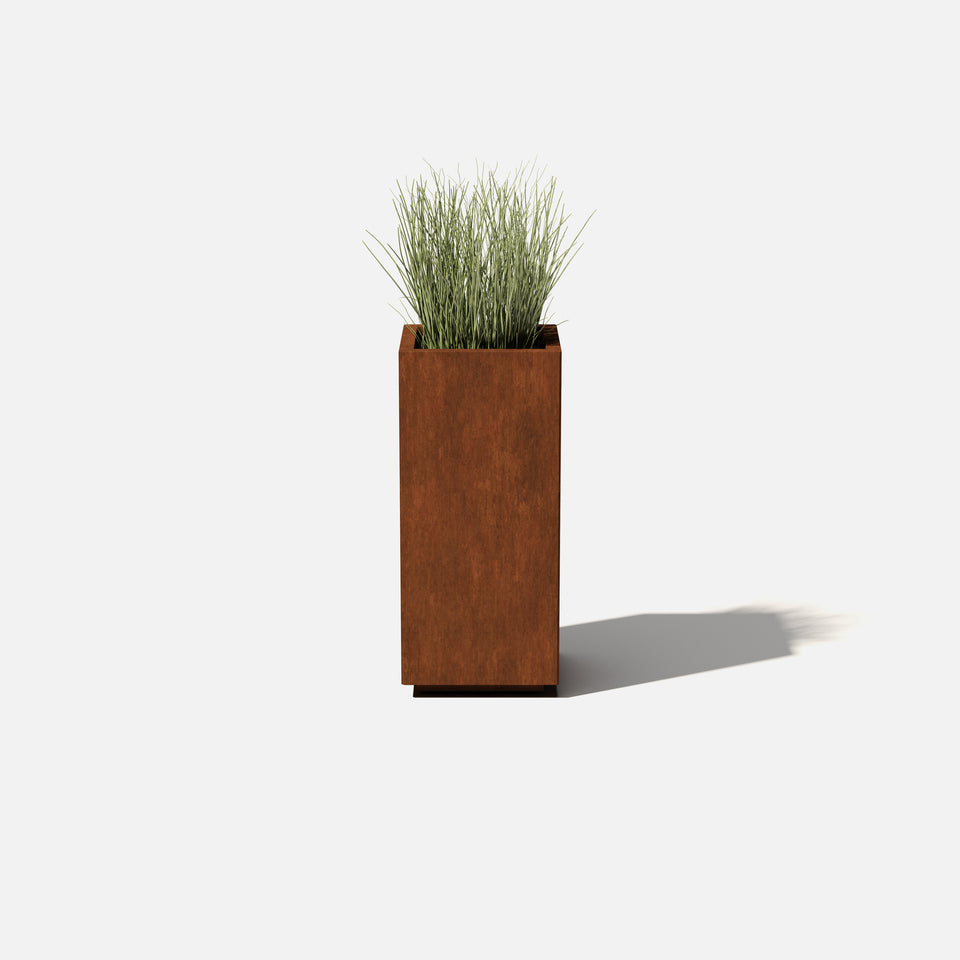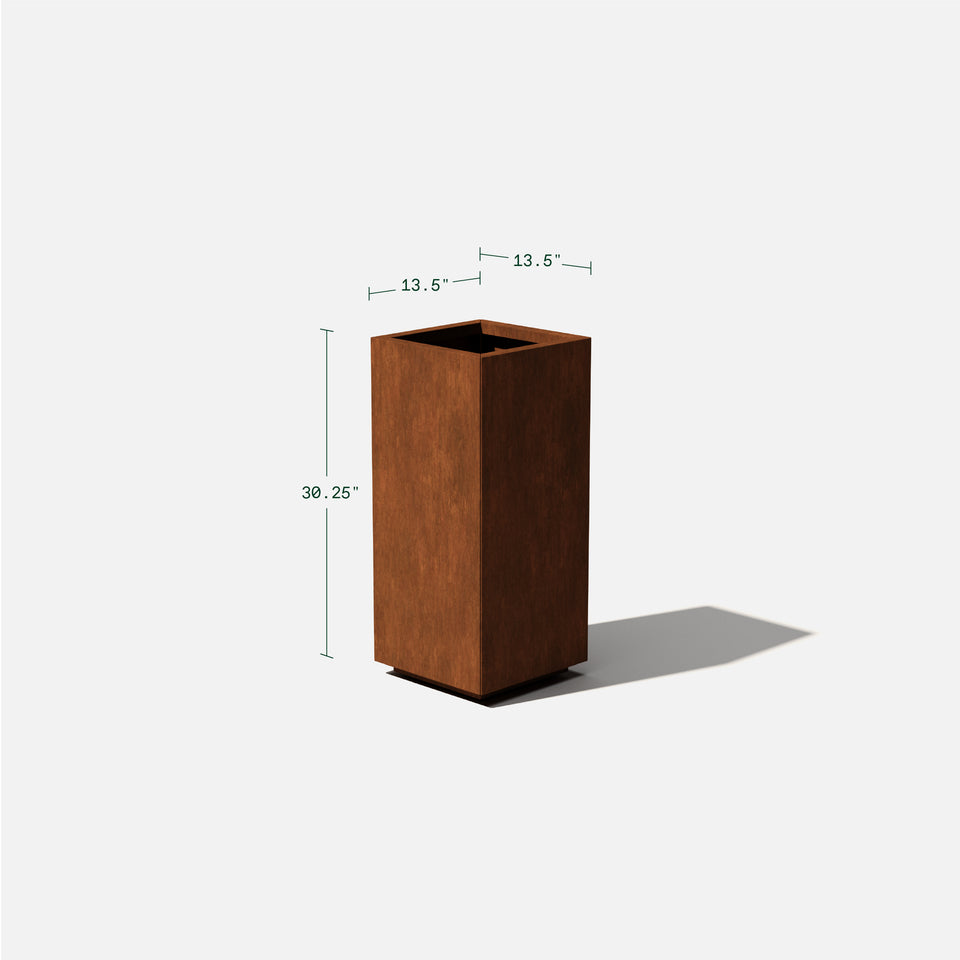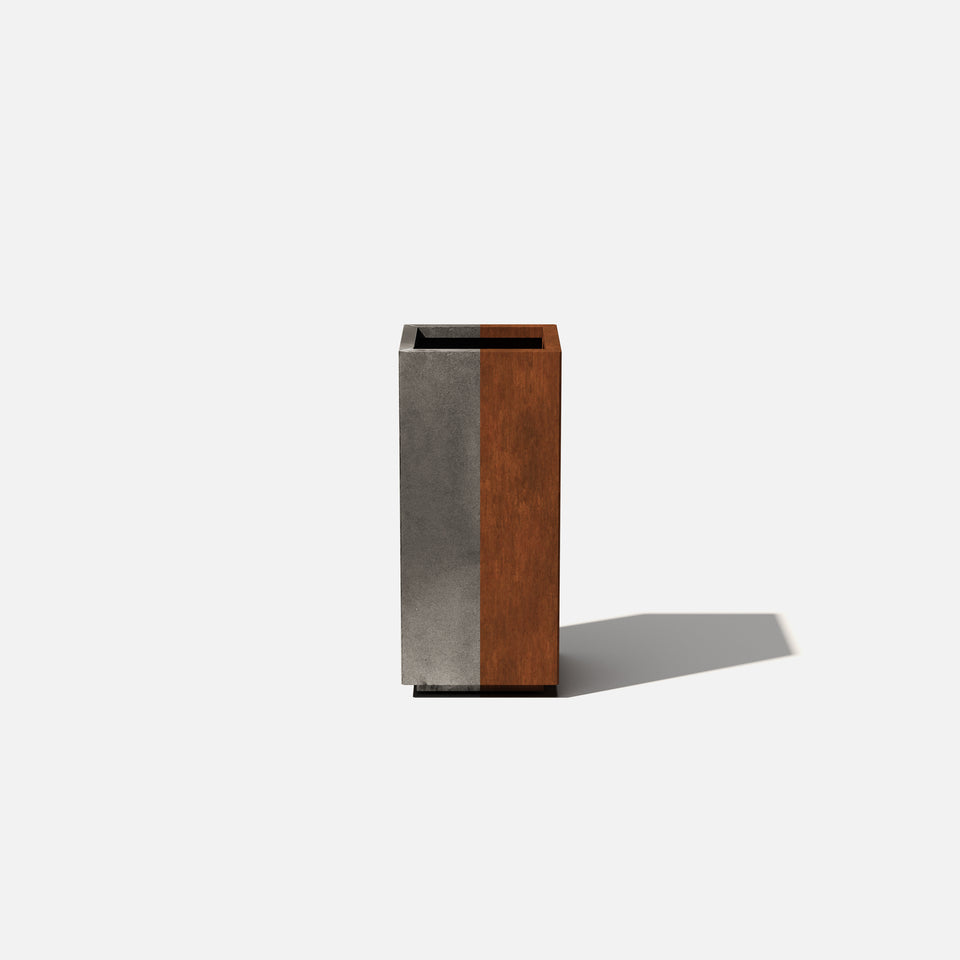 corten pedestal planter
PEDVSHCS
by Veradek
description
Tall and proud. Like the 1st place spot on the podium, Pedestal planters were designed to make your favourite plants stand out among the rest.

*Corten steel products arrive in their unrusted state.
*Assembly Required.


---
corten pedestal planter highlights
commercial-grade
construction
all-weather
resistant
---

core features

arrives in raw steel state
insert shelf included
foam insulation
drainage hole

quick and easy assembly
---
dimensions
pedestal short: 13.5 " L x 13.5" W x 30 " H
weight: 36 lbs
capacity: 23.6 gal | 89.4 L
pedestal short with insert shelf:
13" H (from base of shelf to top of planter)
capacity: 10.2 gal | 38.7 L
pedestal tall: 16.5" L x 16.5" W x 40" H
weight: 61 lbs
capacity: 47.1 gal | 178.4 L
pedestal tall with insert shelf:
16" H (from base of shelf to top of planter)
capacity: 18.8 gal | 71.3 L


---
specs & instructions
---


the perfect match
Drip Trays enable you to place your Metallic and Corten Series planters anywhere water runoff is a concern, or even bring your planters indoors. We have them available in 3 colours and sizes. You get to choose!