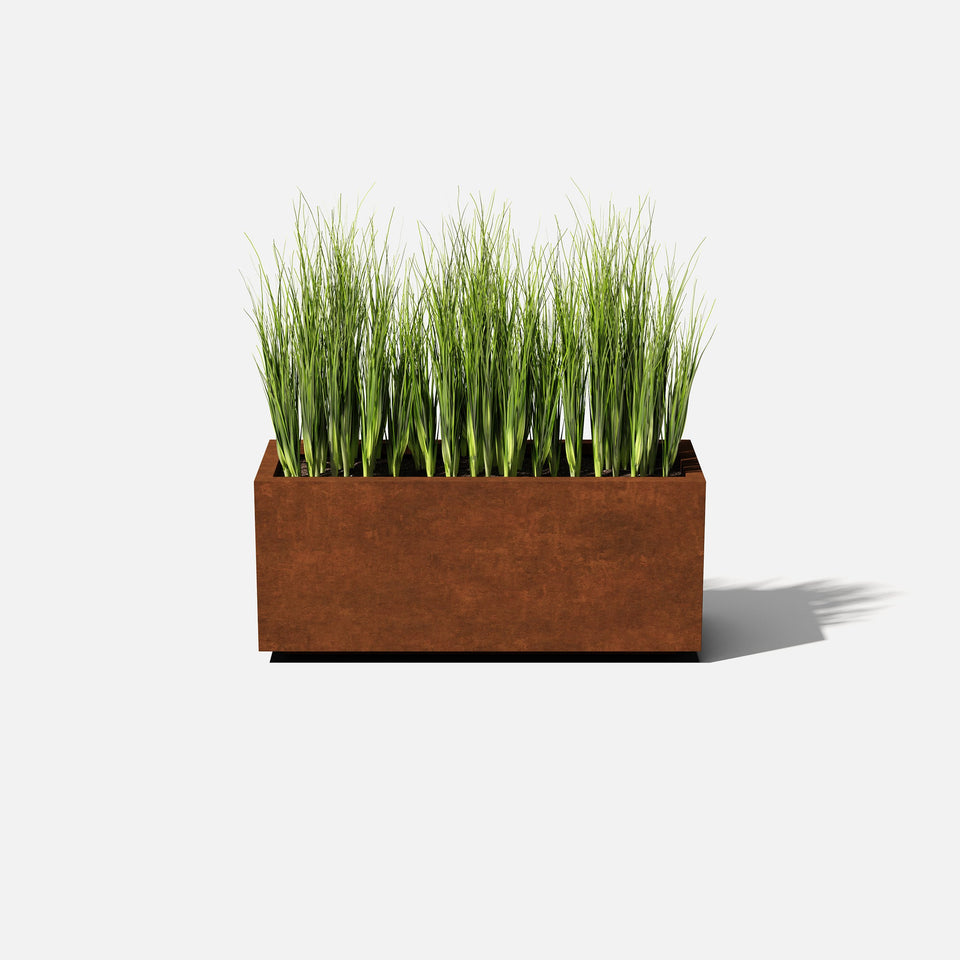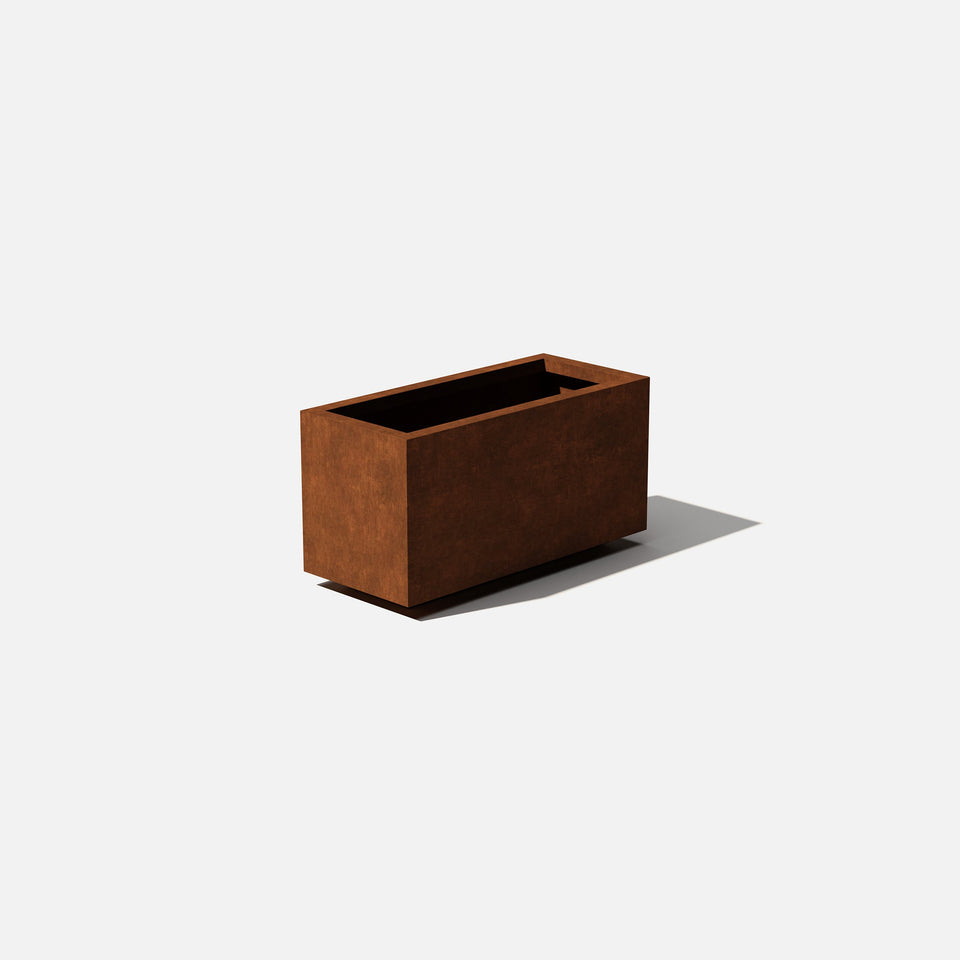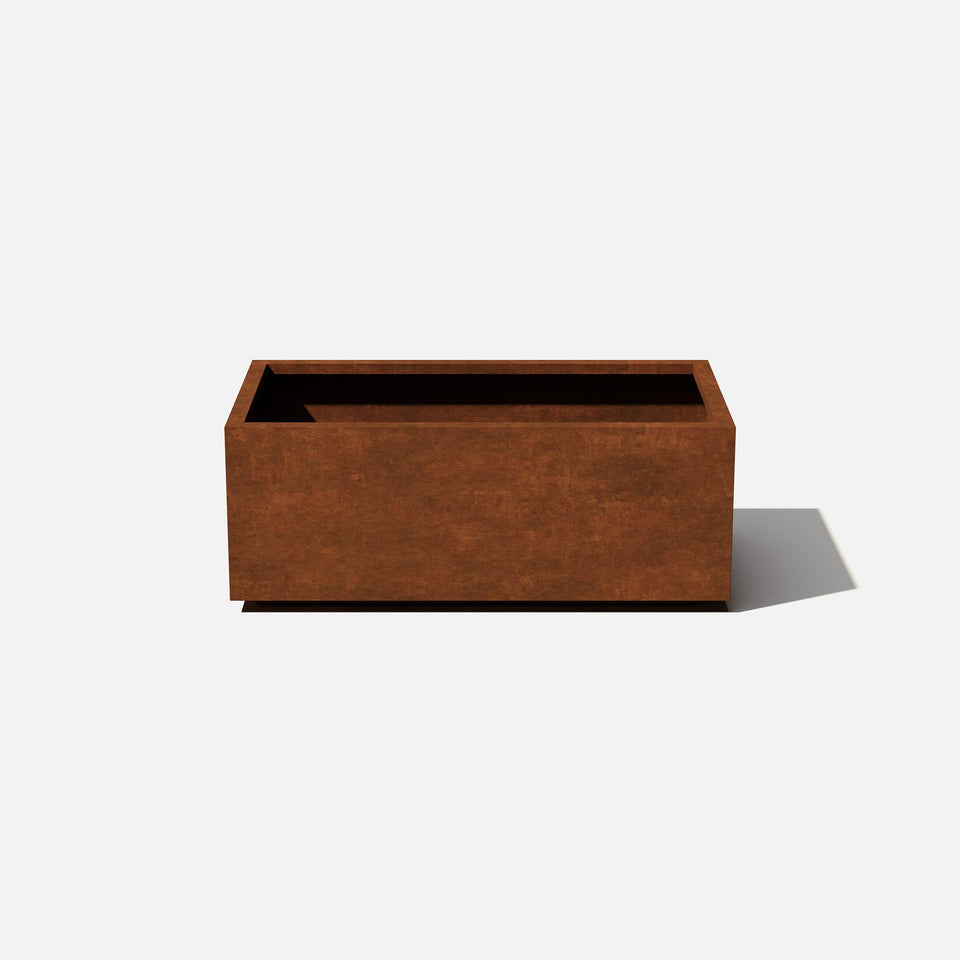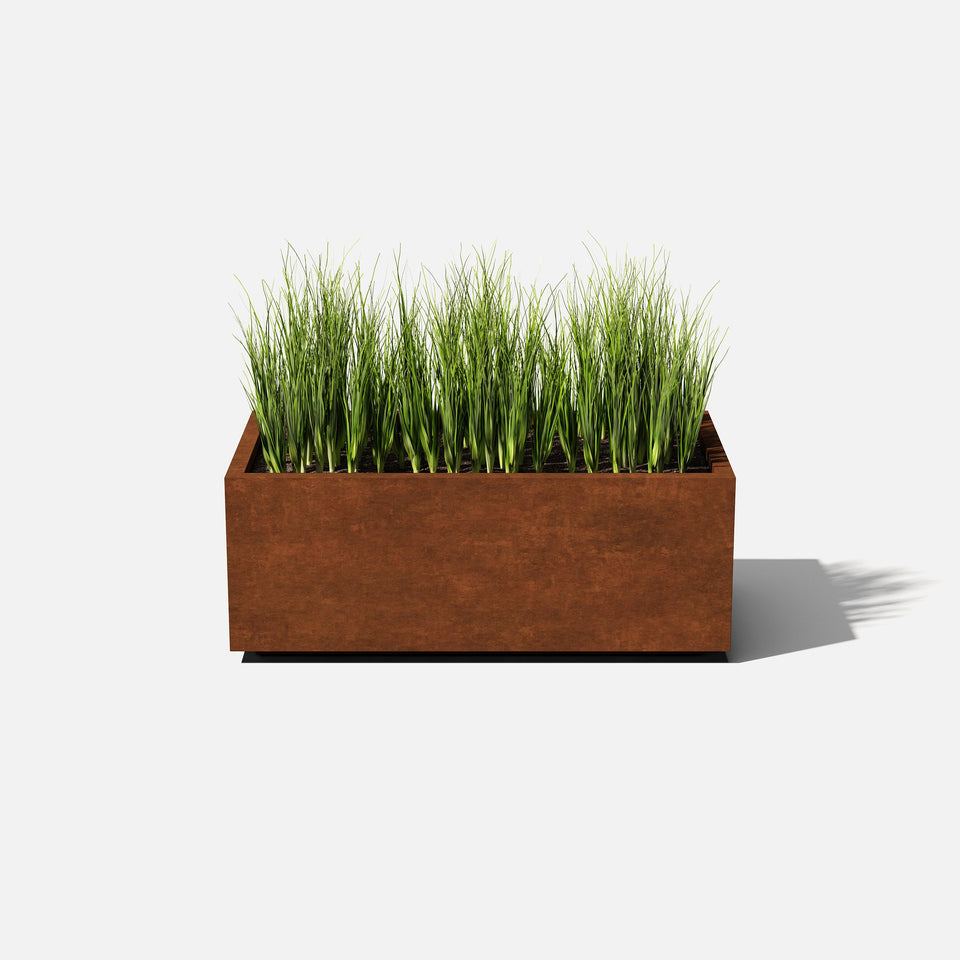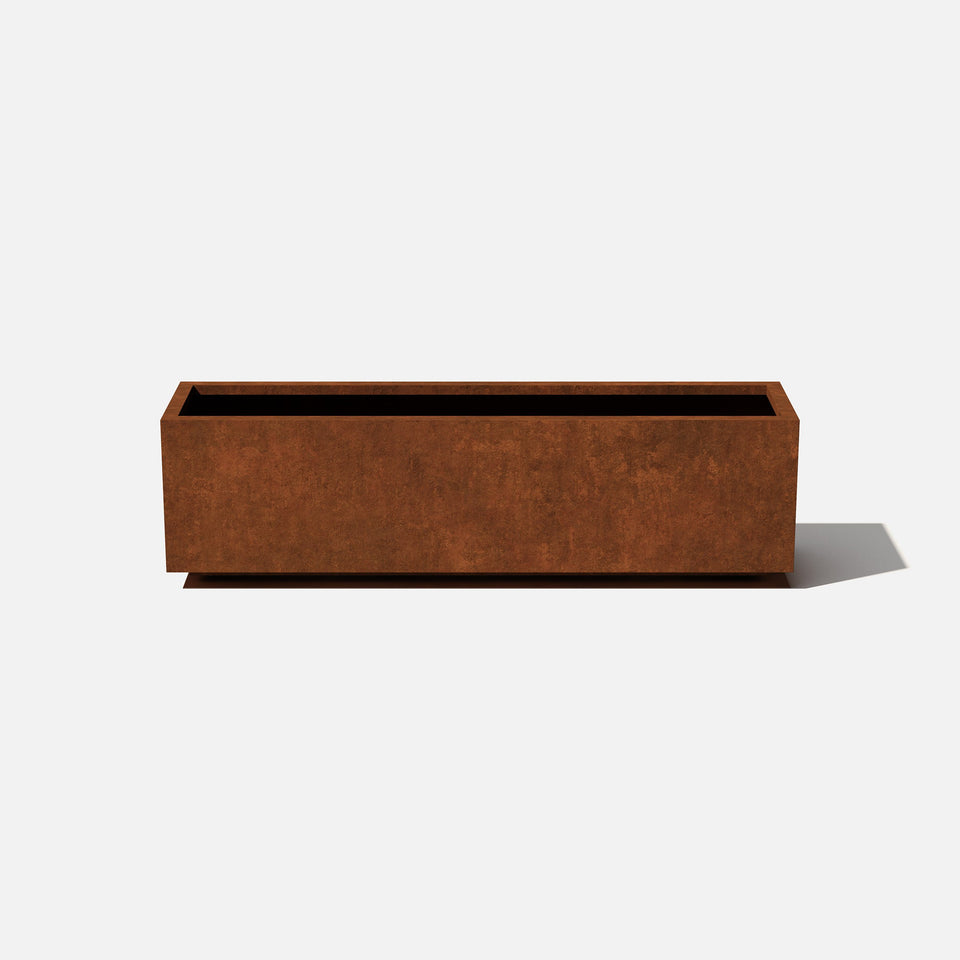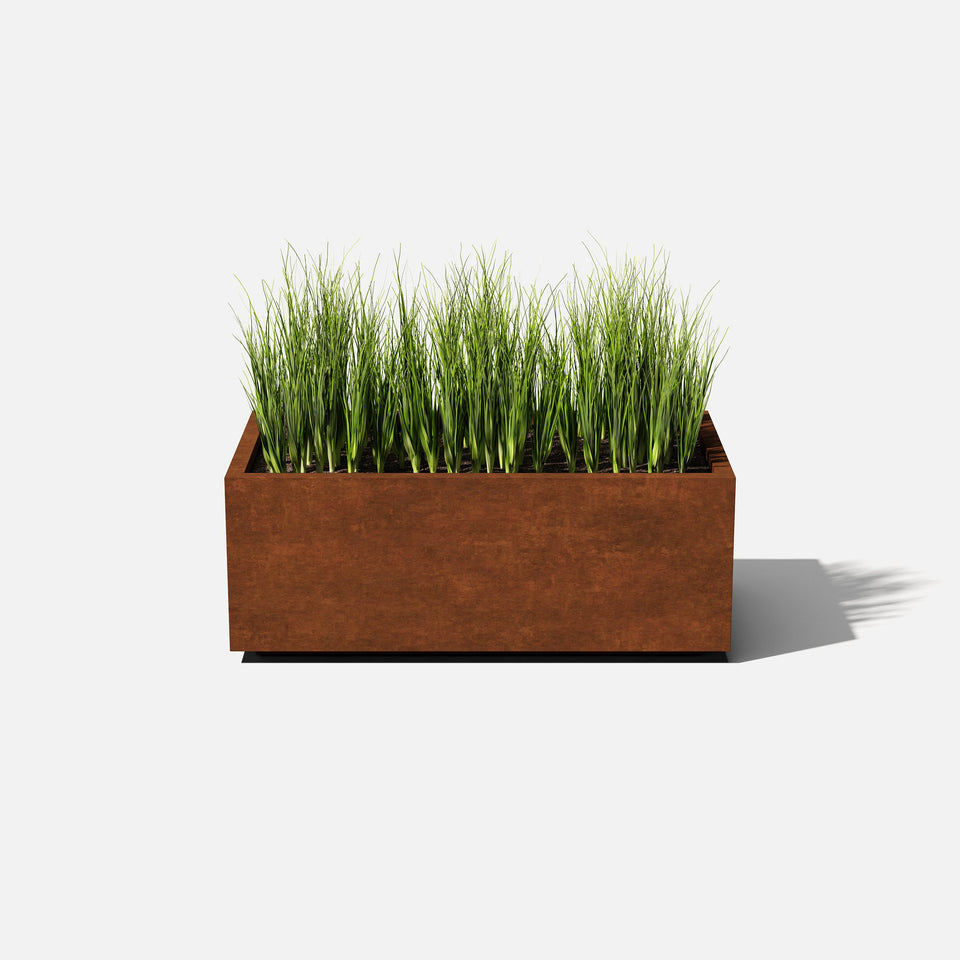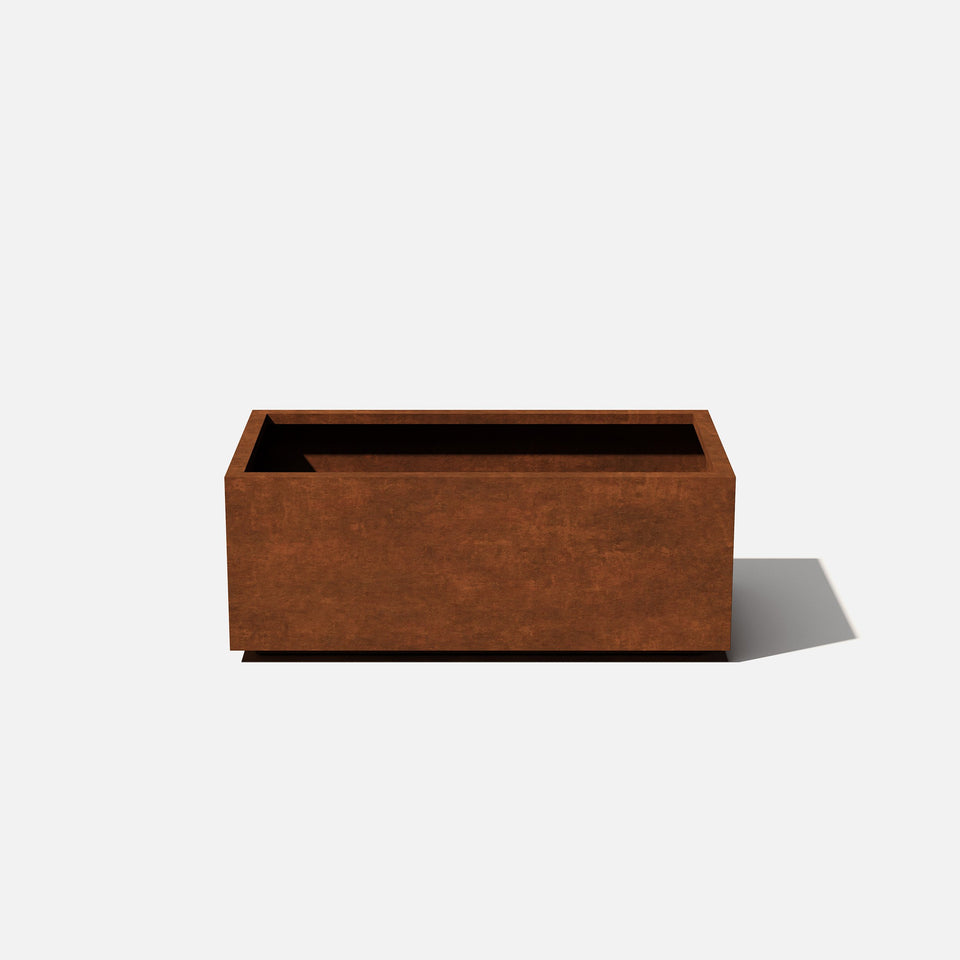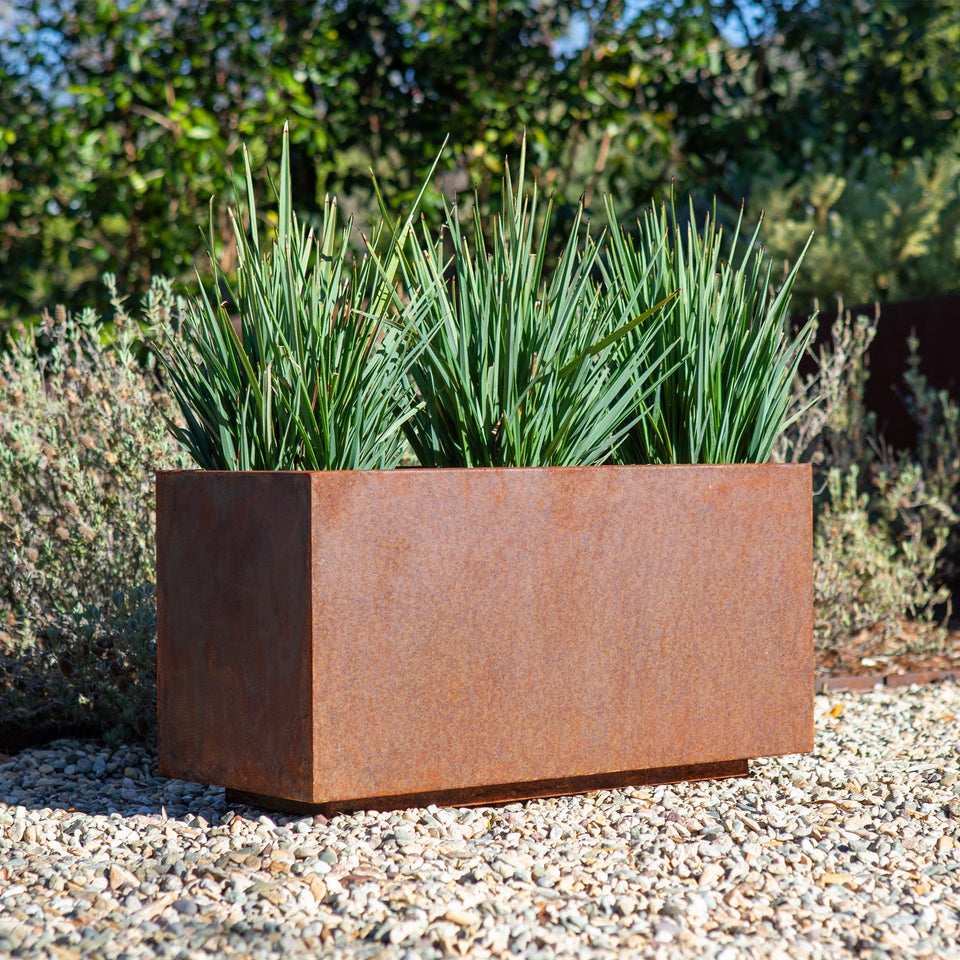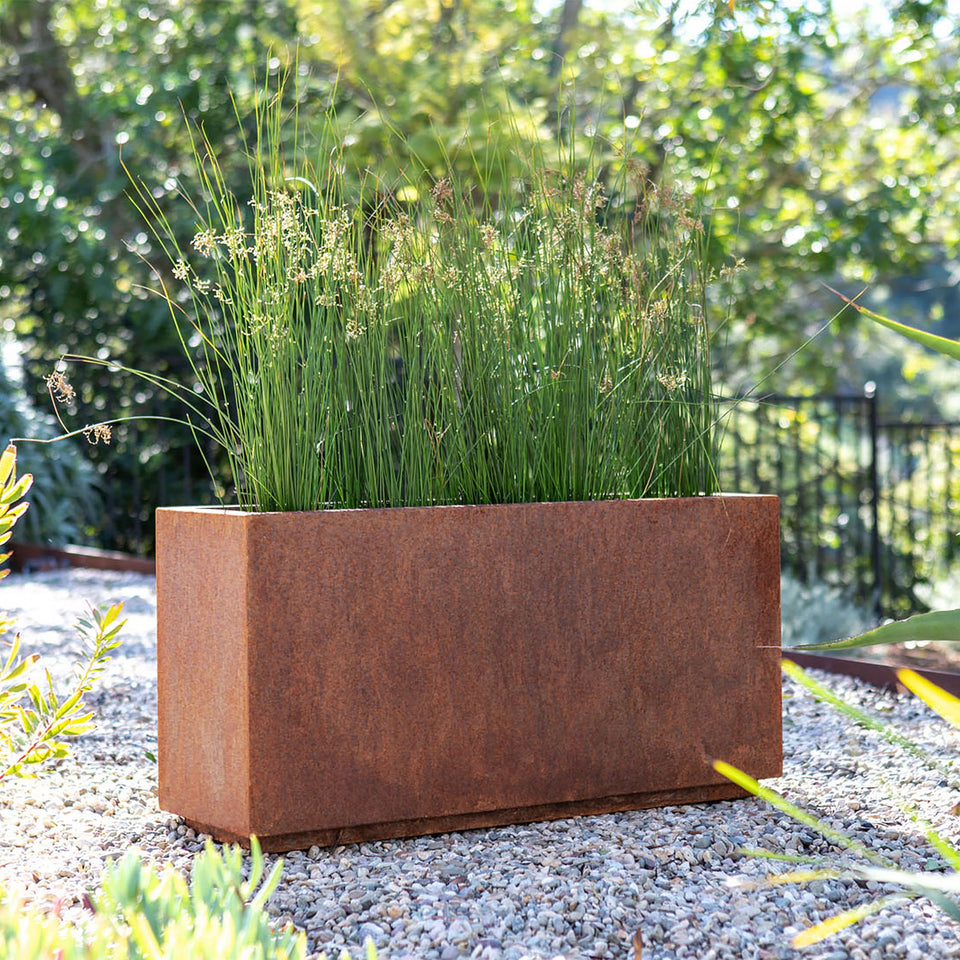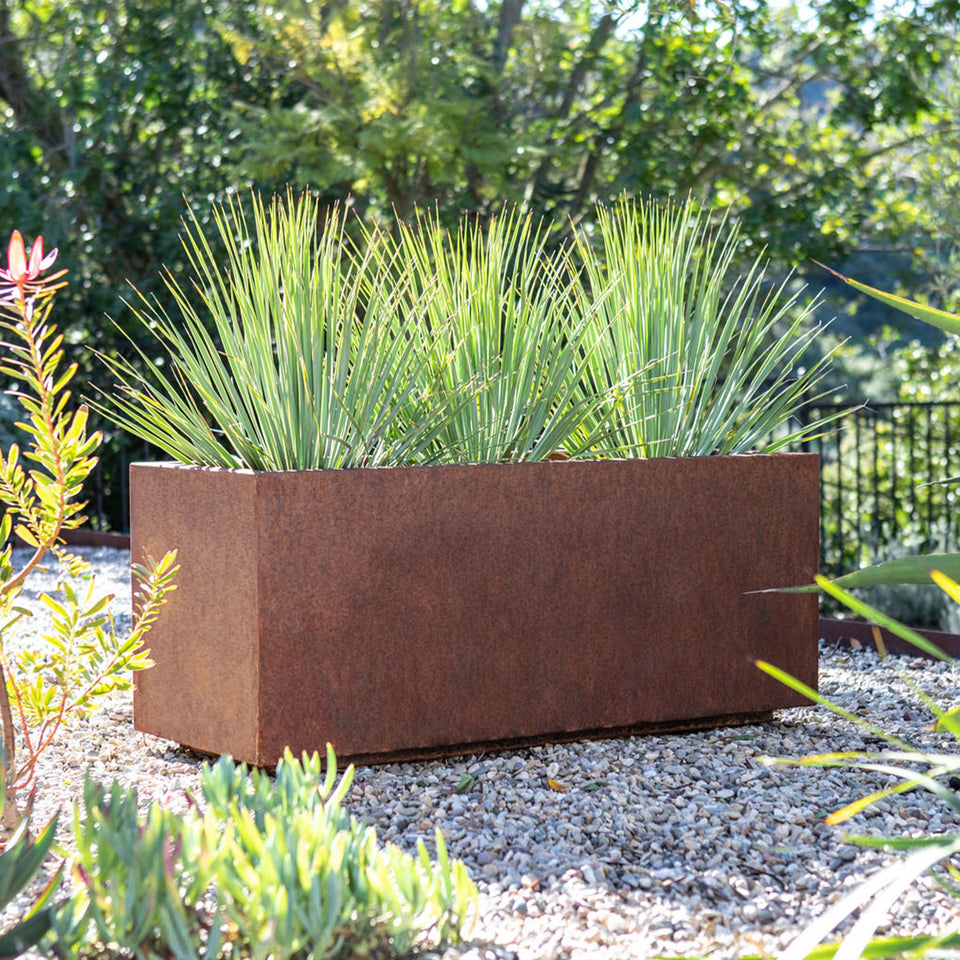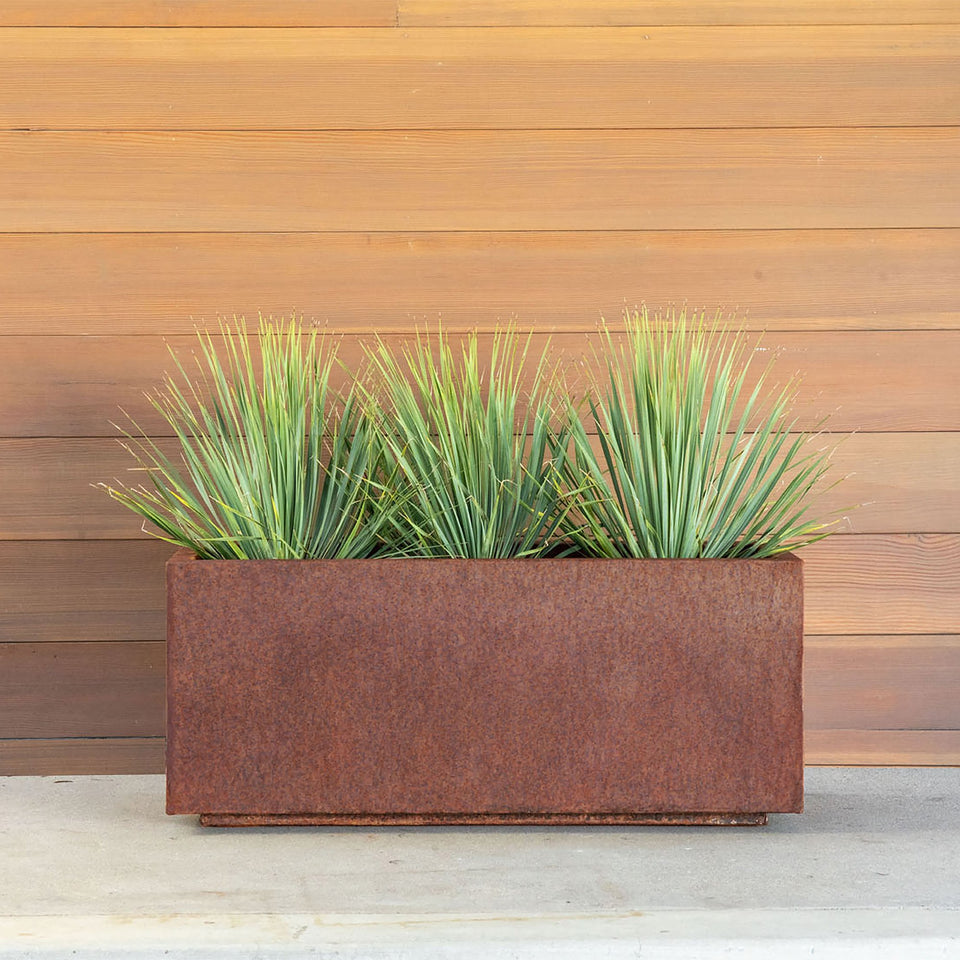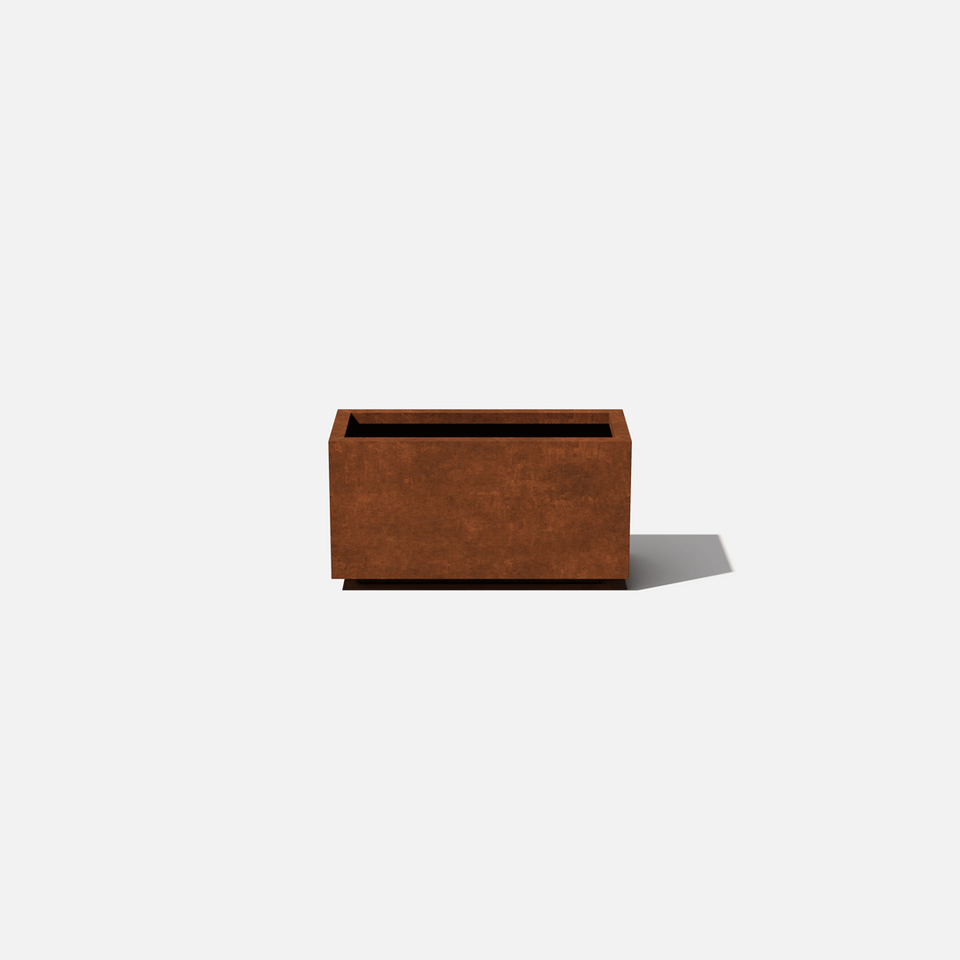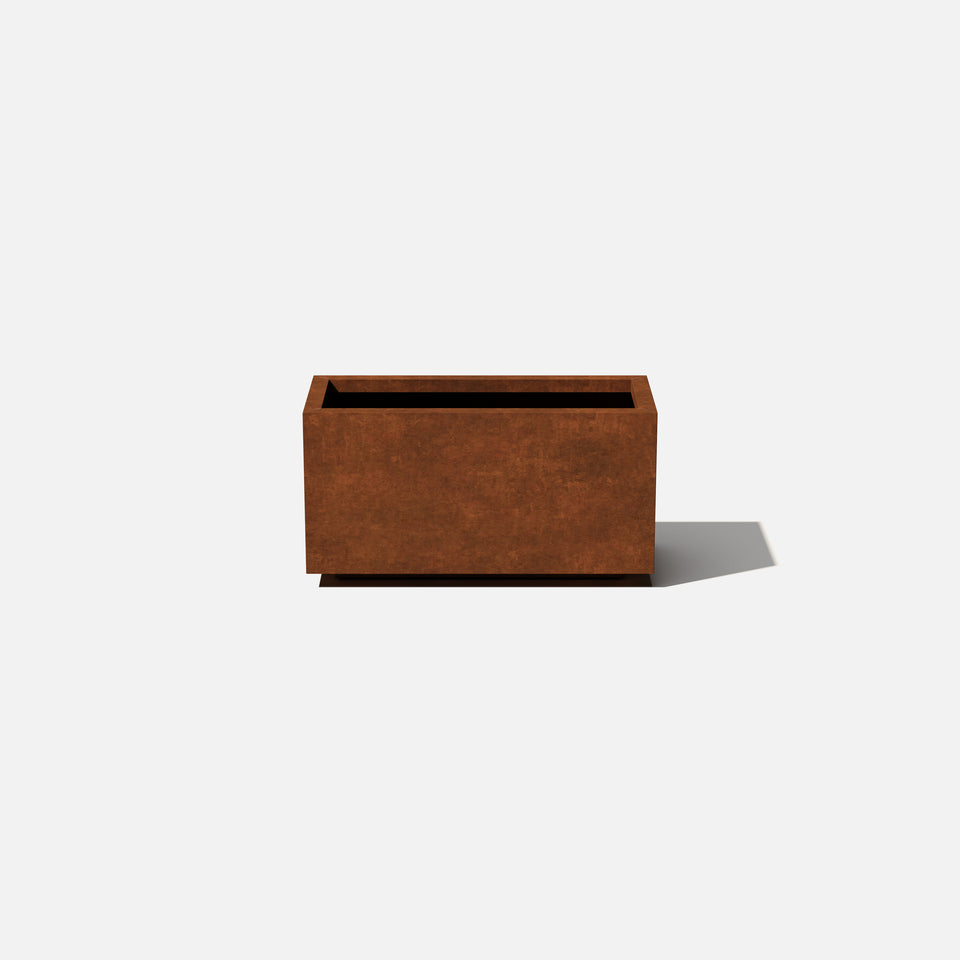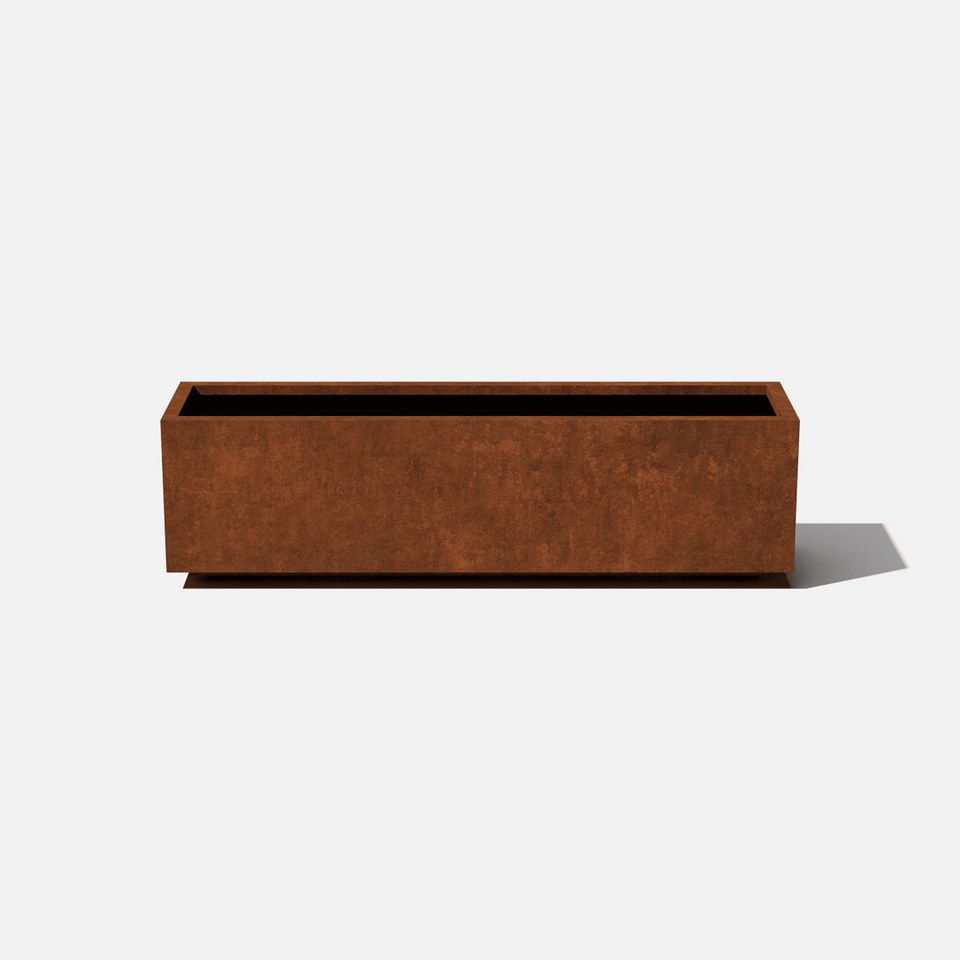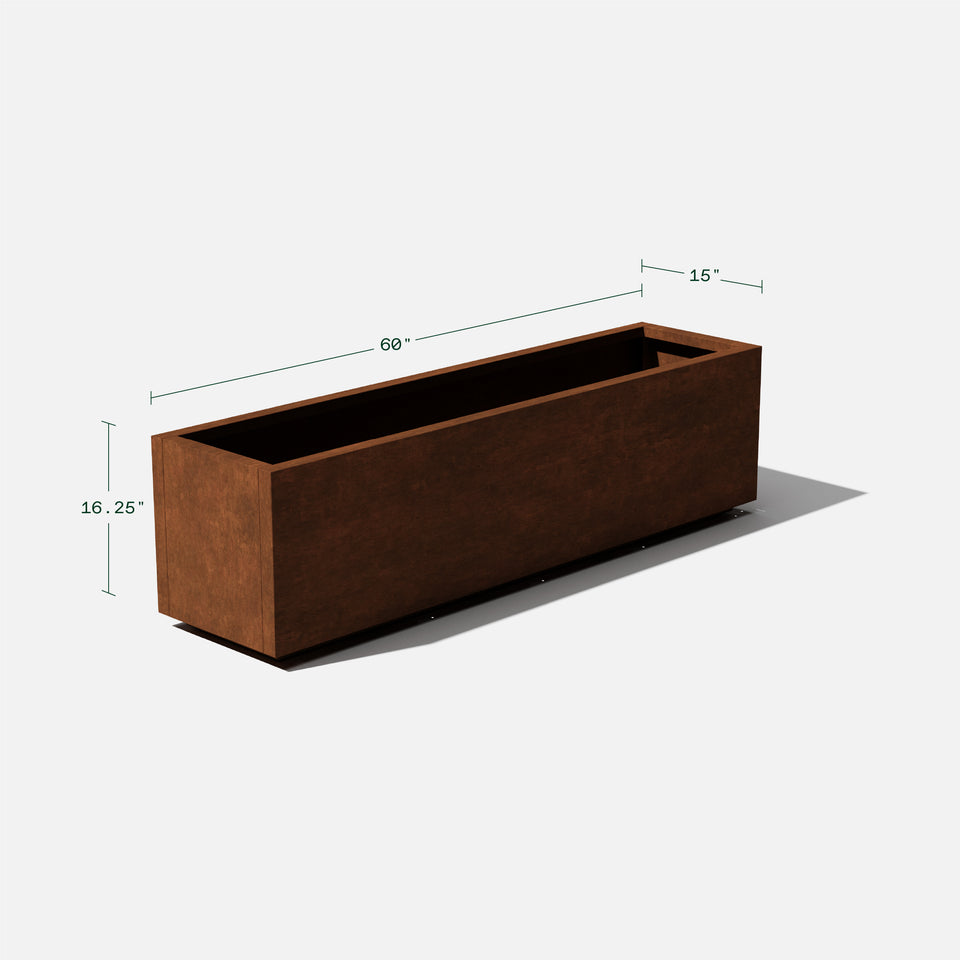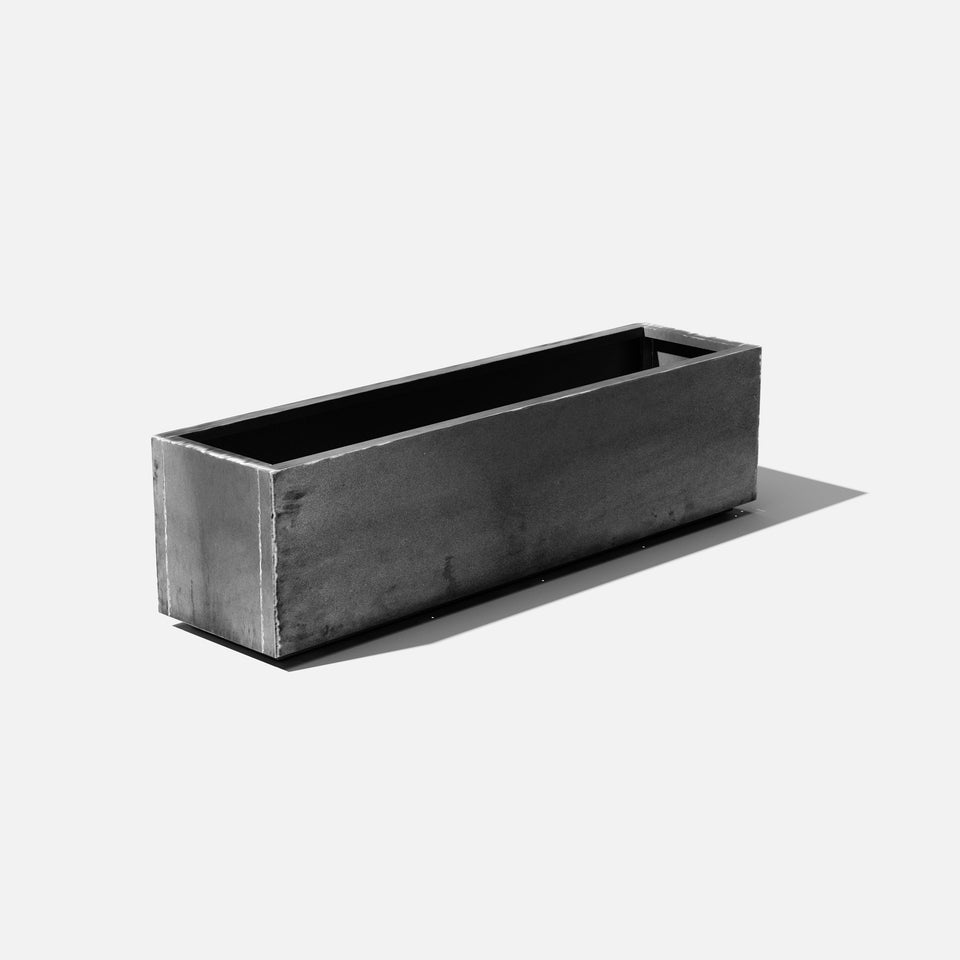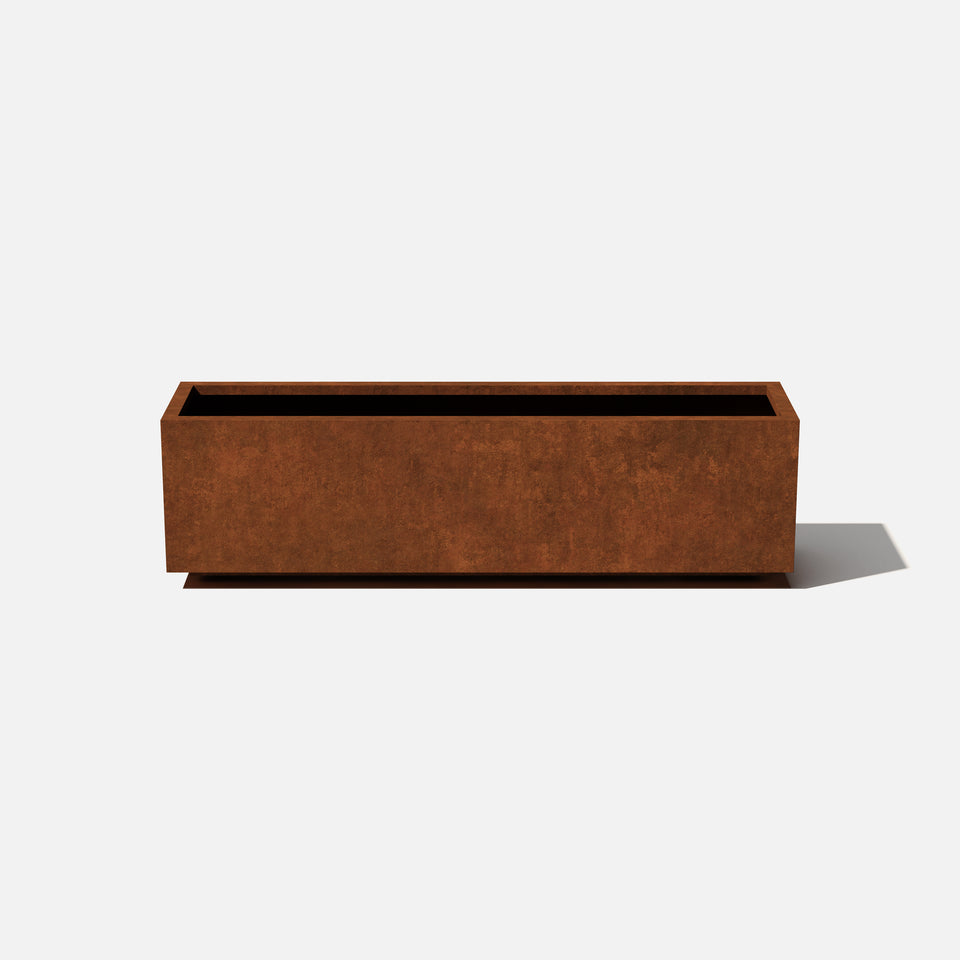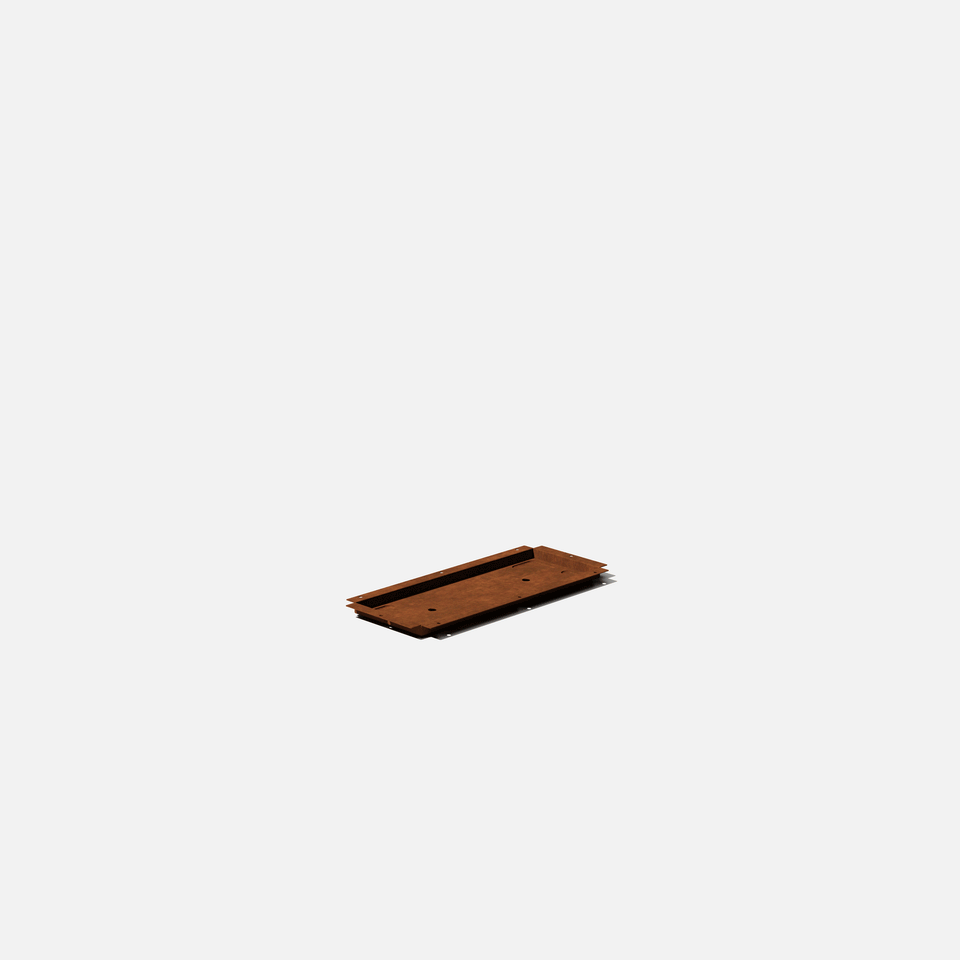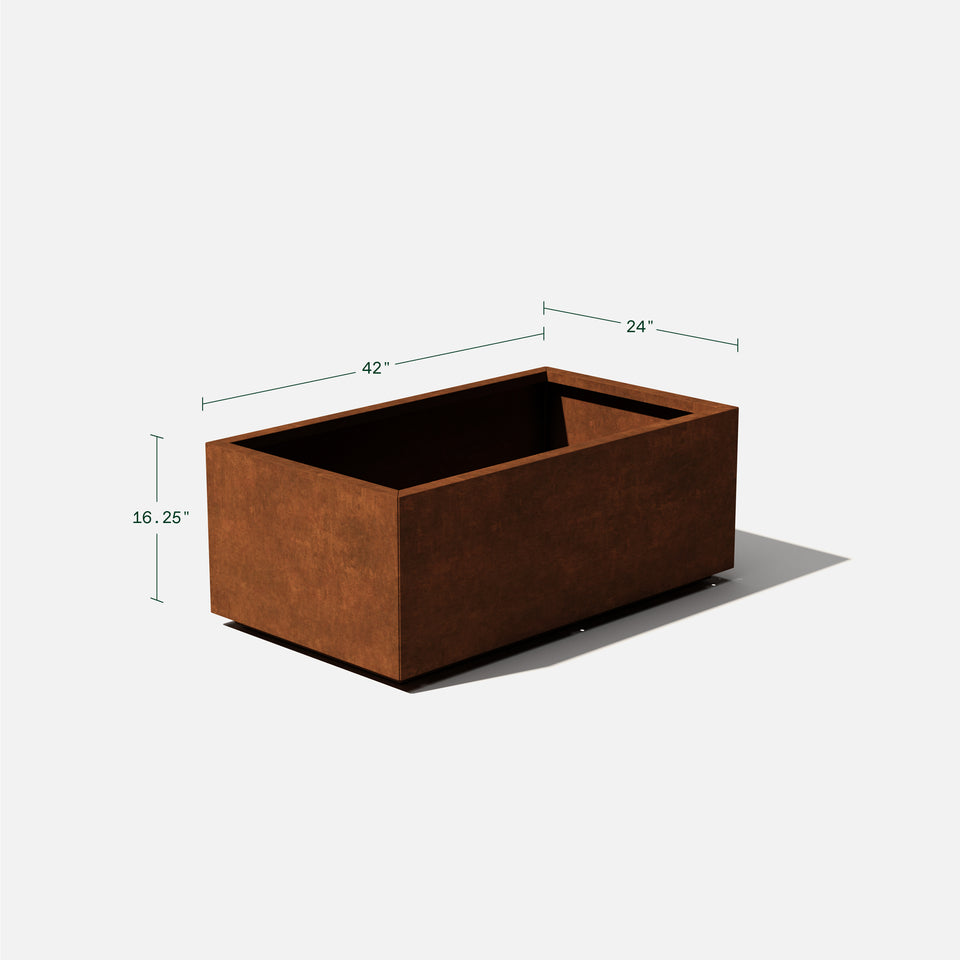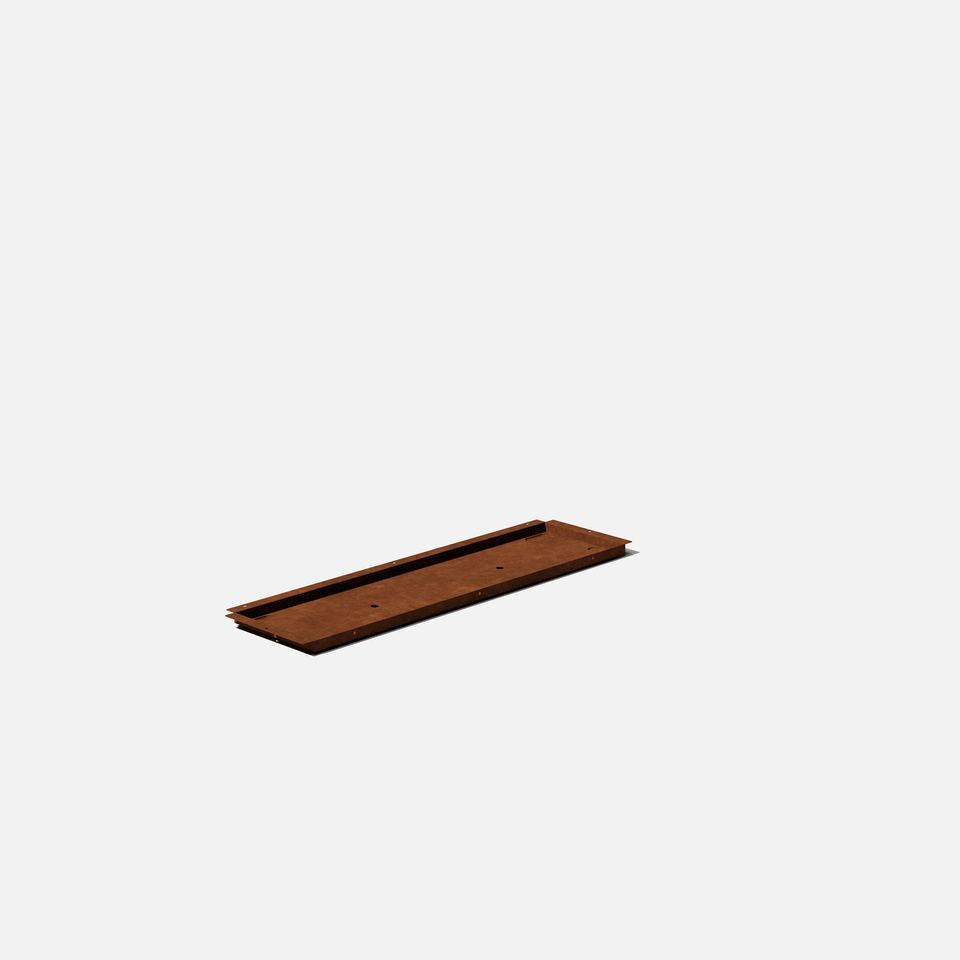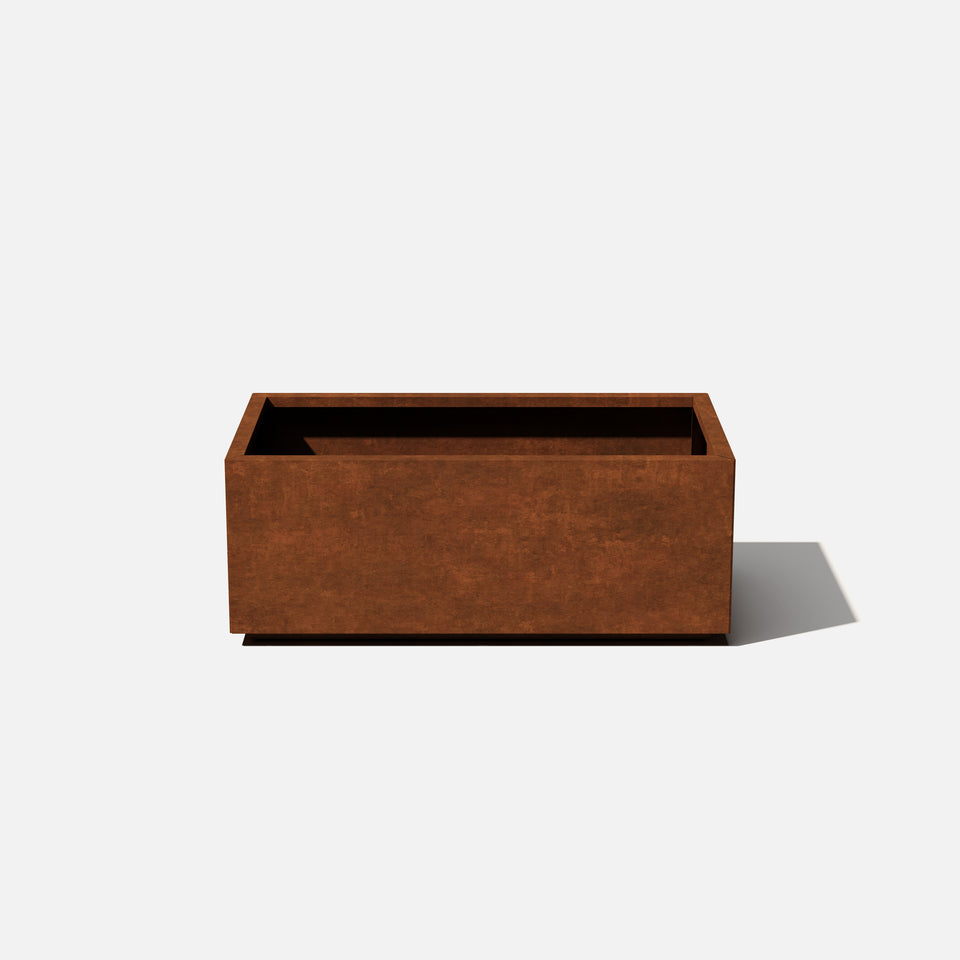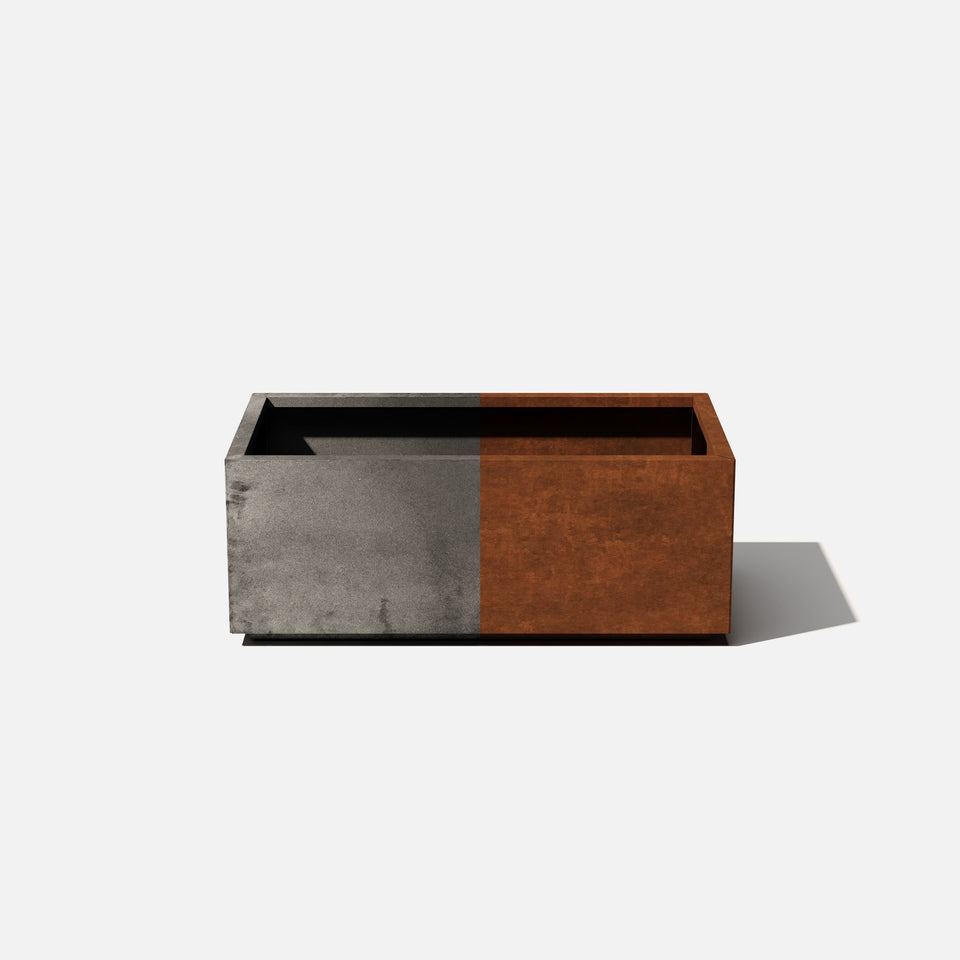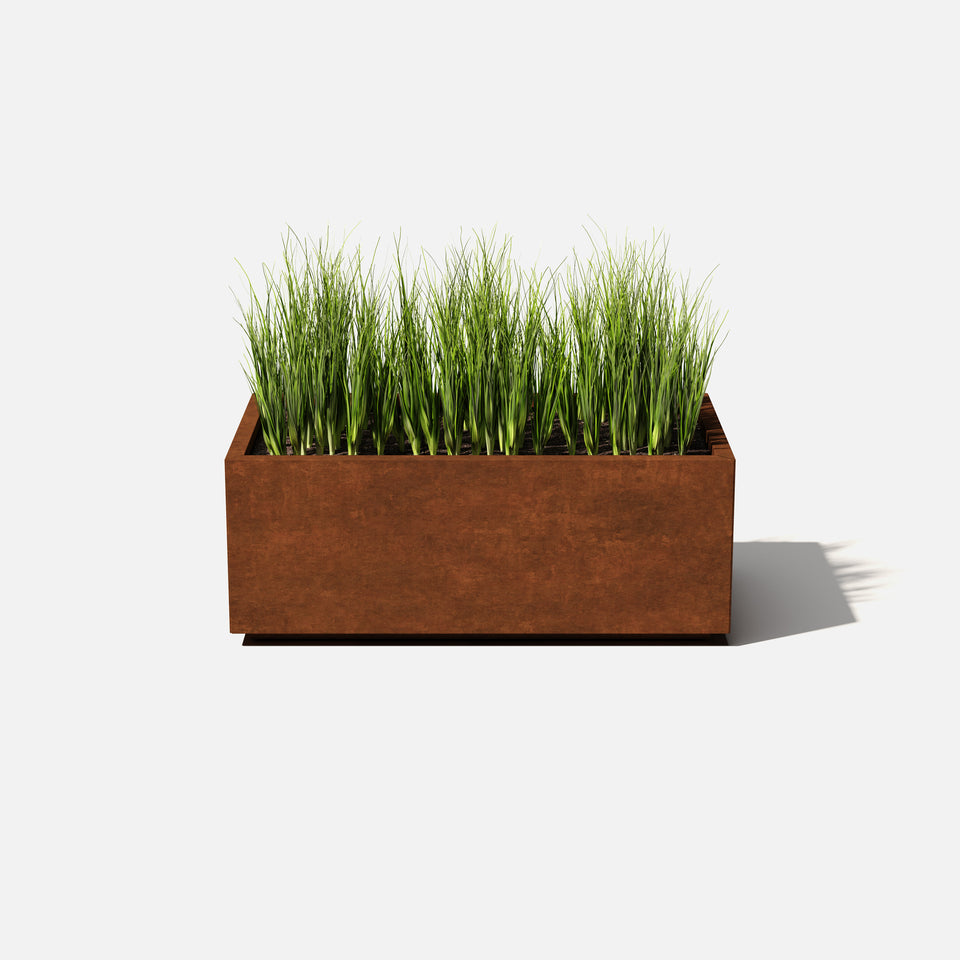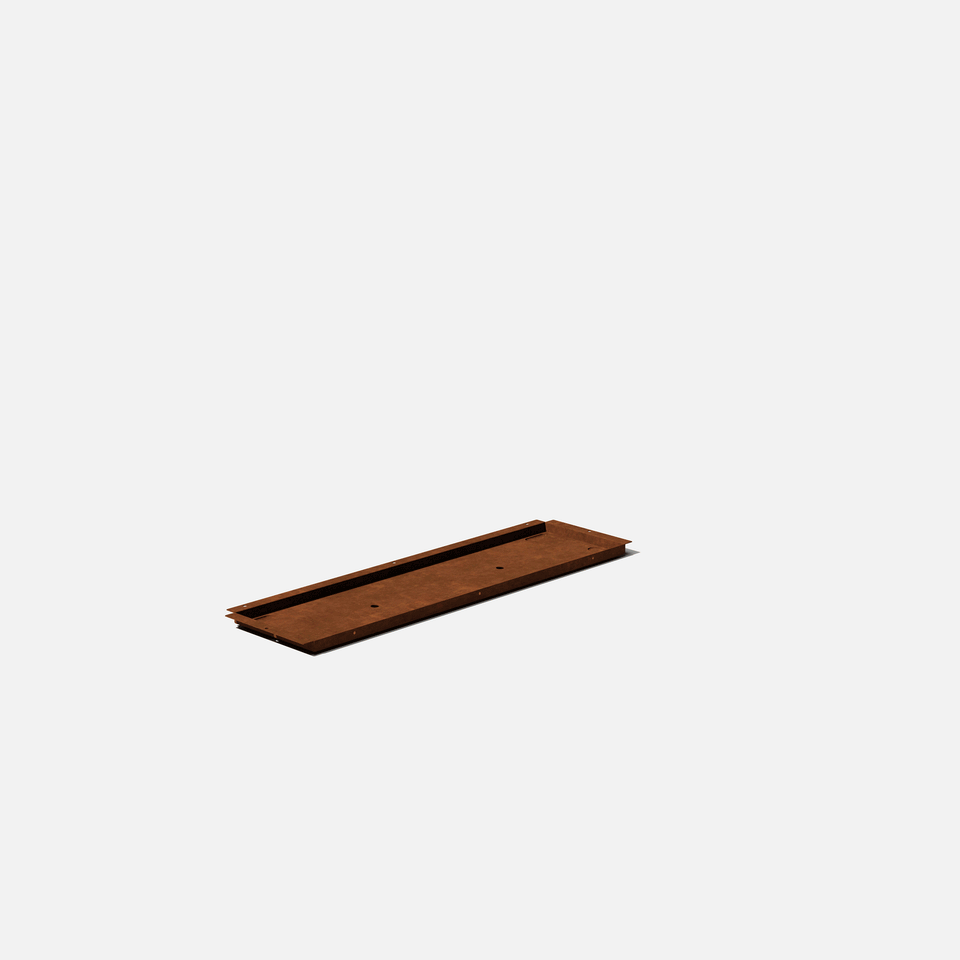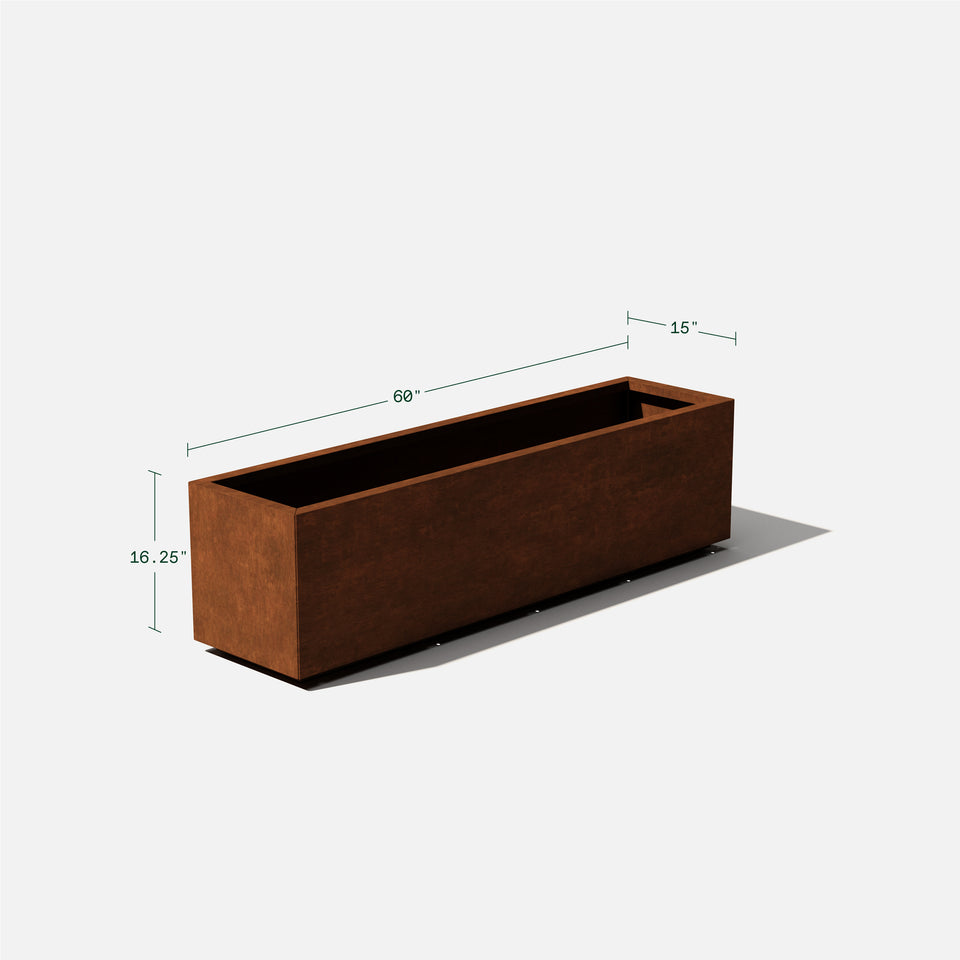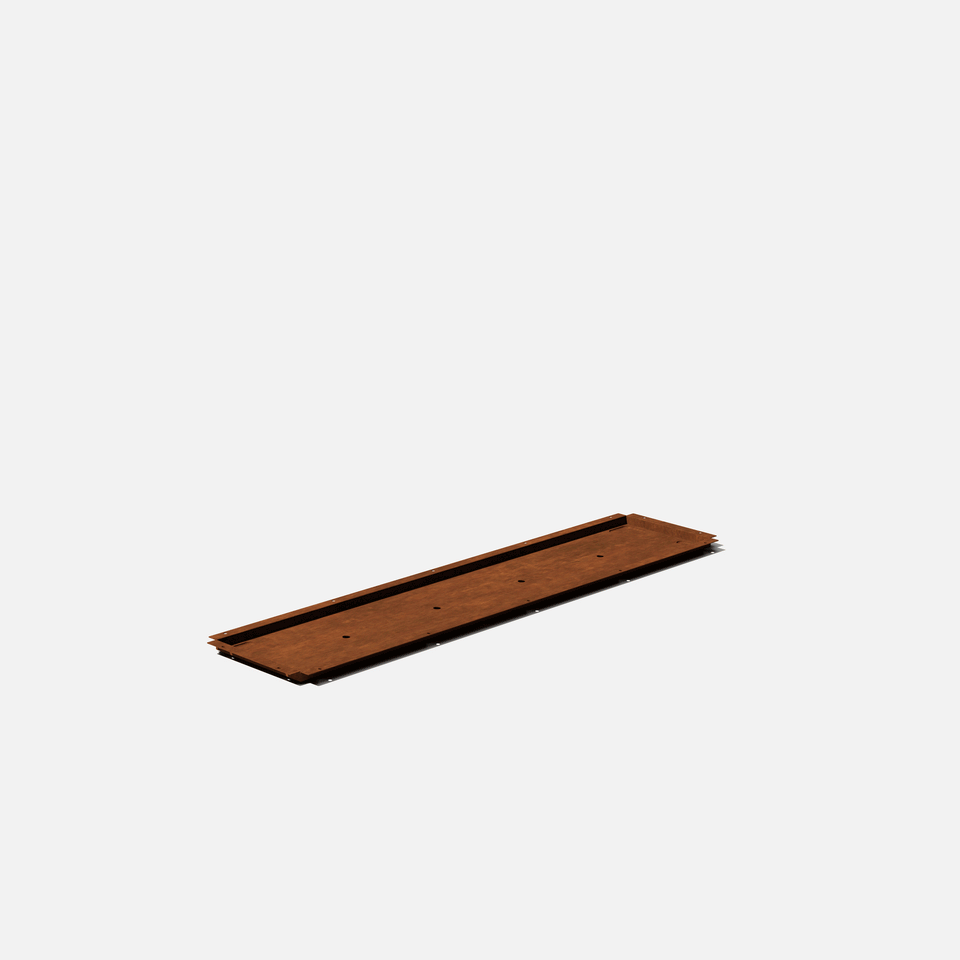 corten long box planter
LBXVSMCS
by veradek
description
Lovely, low, limitless possibilities. Long Box planters can both stand out as an accent piece or provide structure and complement surrounding decor. Pair multiple Long Box planters together to create double take-worthy arrangements!


*Corten steel products arrive in their unrusted state.
*Assembly Required for Small, Wide and Extra Large Size.
---
corten long box planter highlights
made from thick
gauge corten steel
commercial-grade construction
all-weather
resistant
---
core features

arrives in raw steel state
foam insulation
drainage hole
optional drip tray (ex. extra large & wide sizes)
quick and easy assembly
---
dimensions
long box small:
25" L x 11" W x 13" H
weight: 23 lbs
capacity: 

15.4 gal | 58.6 L
long box medium:
32" L x 10" W x 16.25" H
weight: 26 lbs
capacity: 

22.8 gal | 86.6 L
long box large:
38" L x 15" W x 16.25" H
weight: 35 lbs
capacity: 

40 gal | 151.7 L
long box extra large:
60" L x 15" W x 16.25" H
weight: 64 lbs
capacity: 

64.2 gal | 243.2 L
long box wide:
42" L x 24" W x 16.25" H
weight: 58 lbs
capacity: 70.9 gal | 268.4 L


---
specs