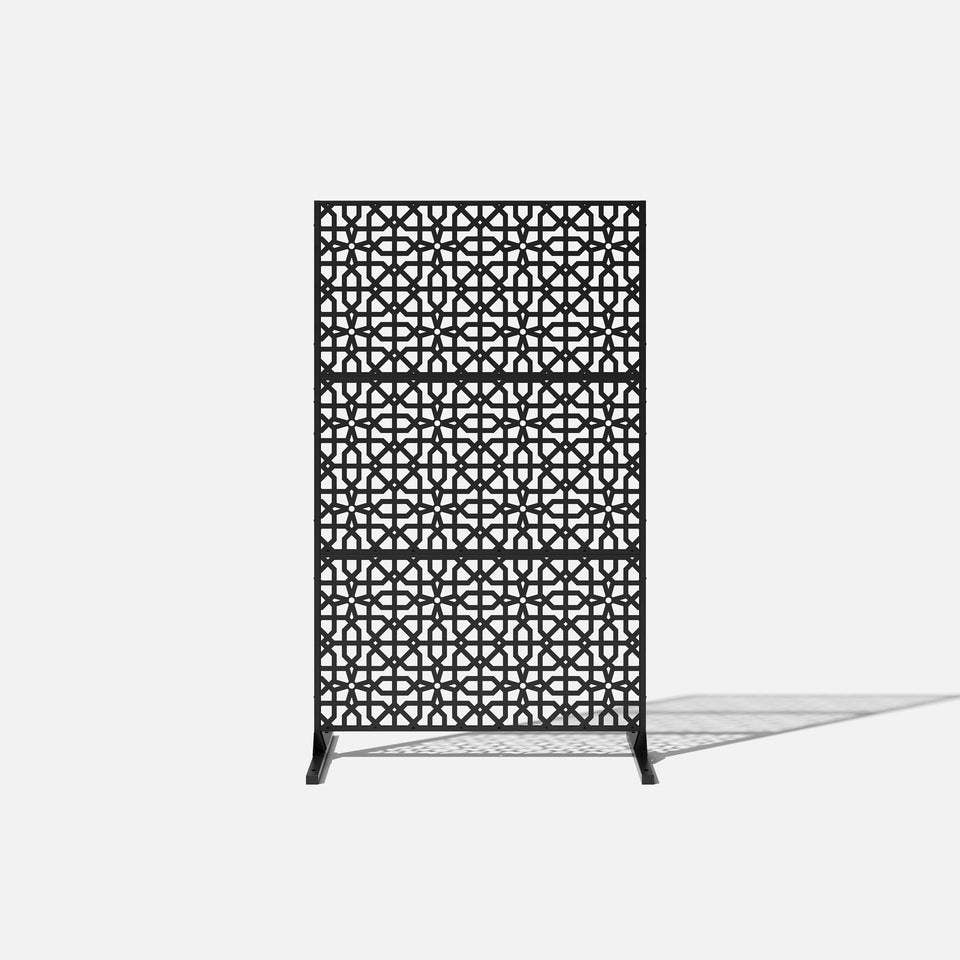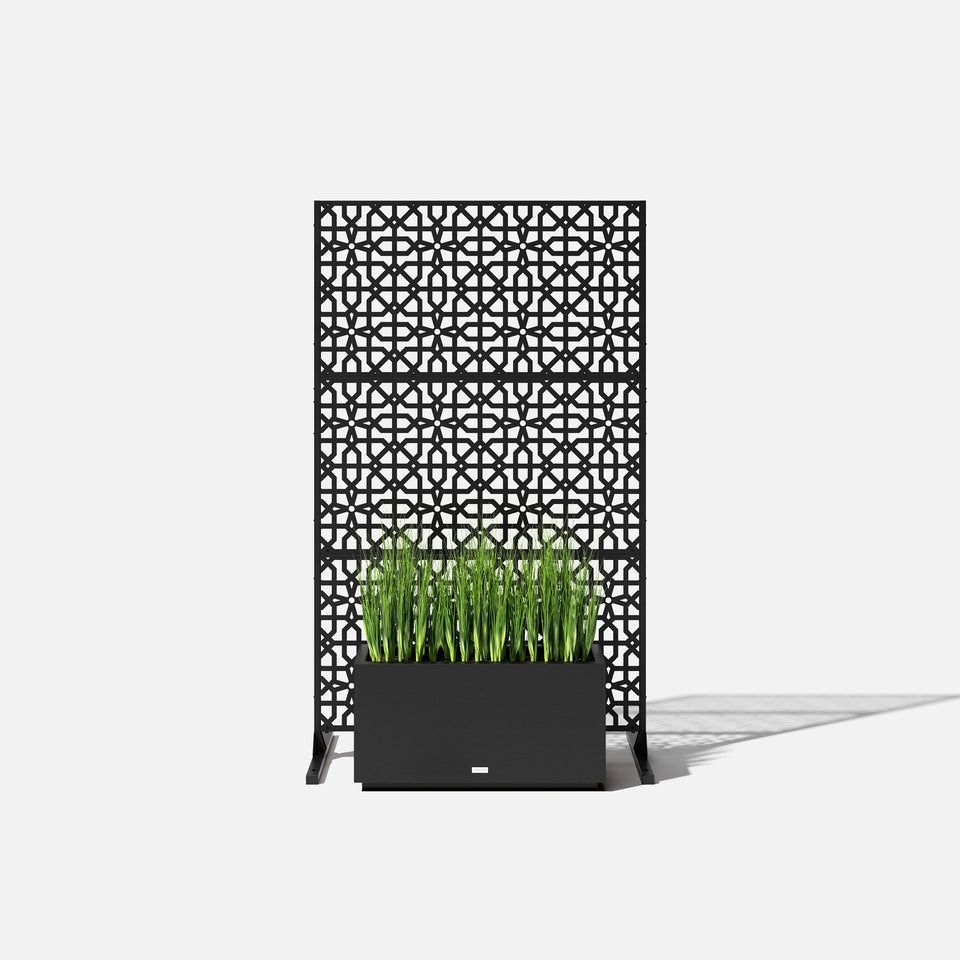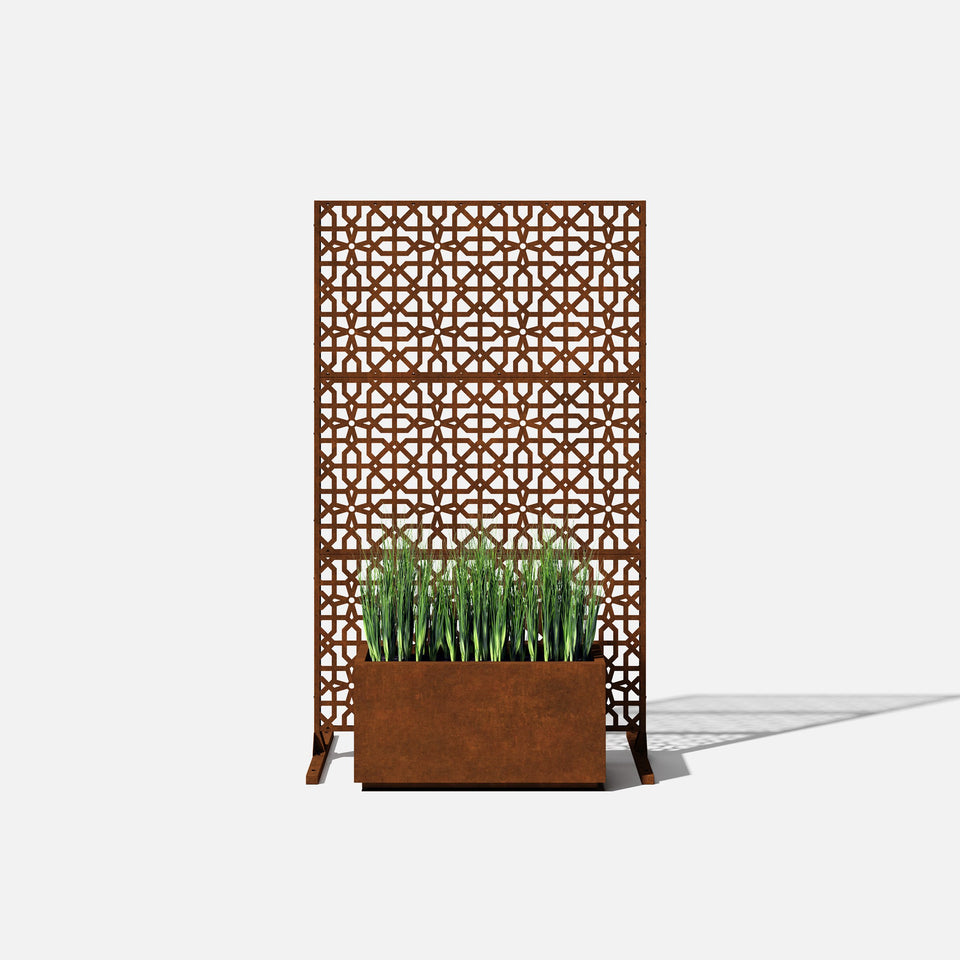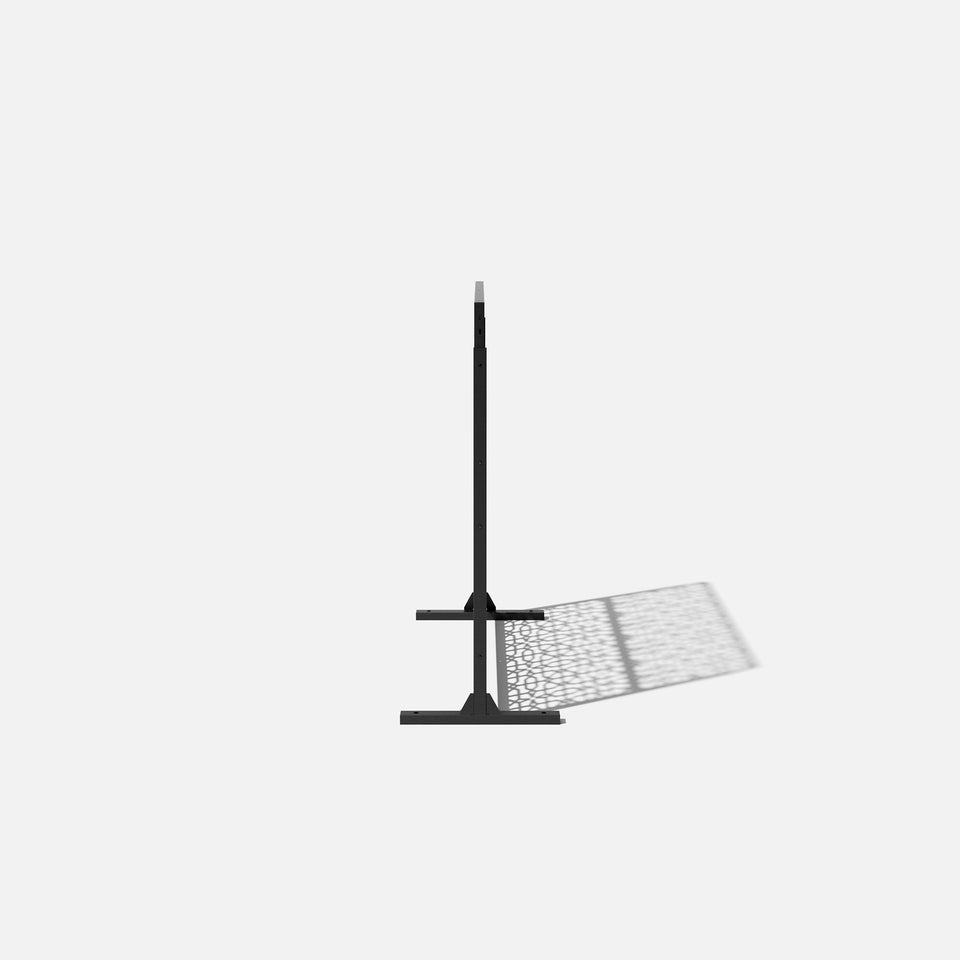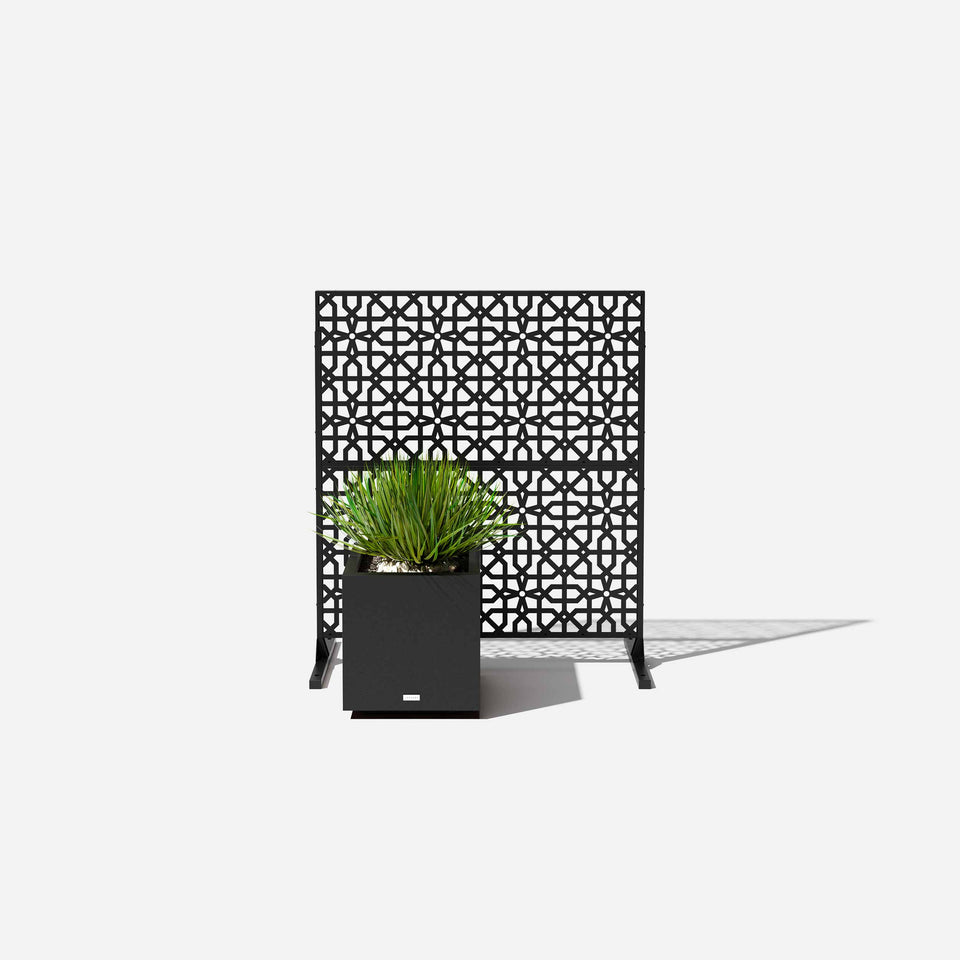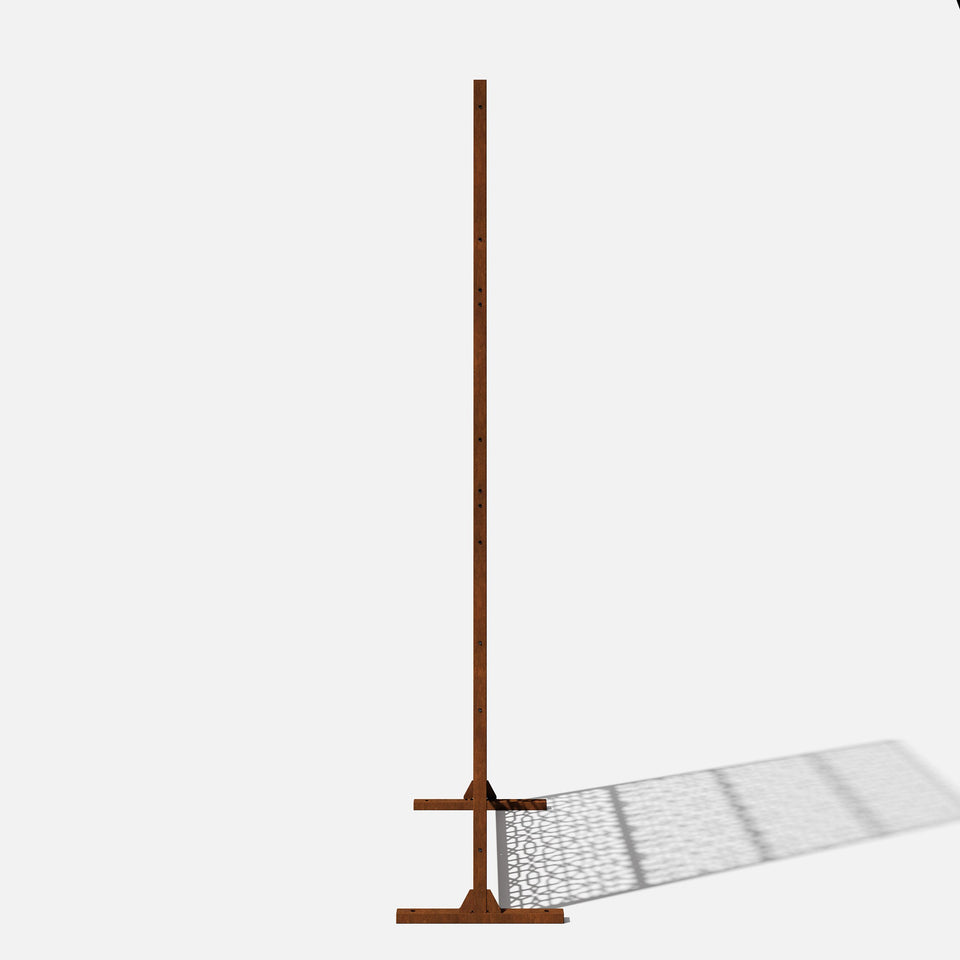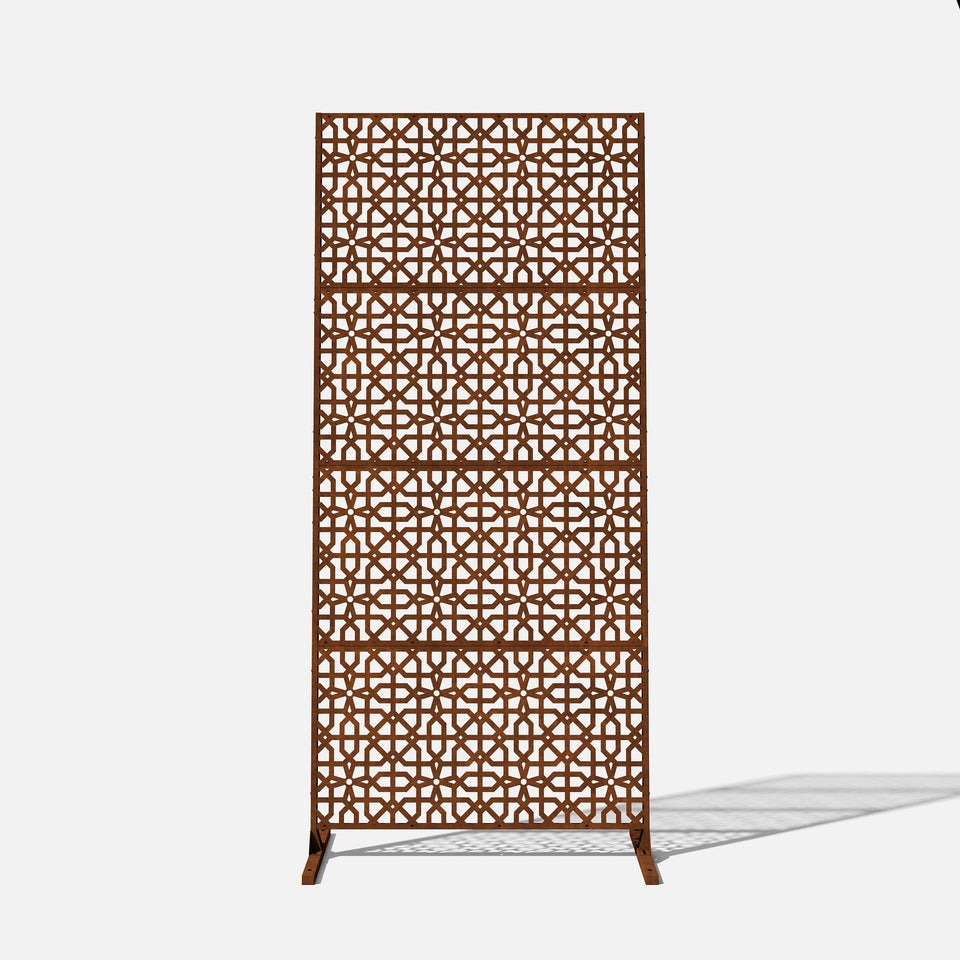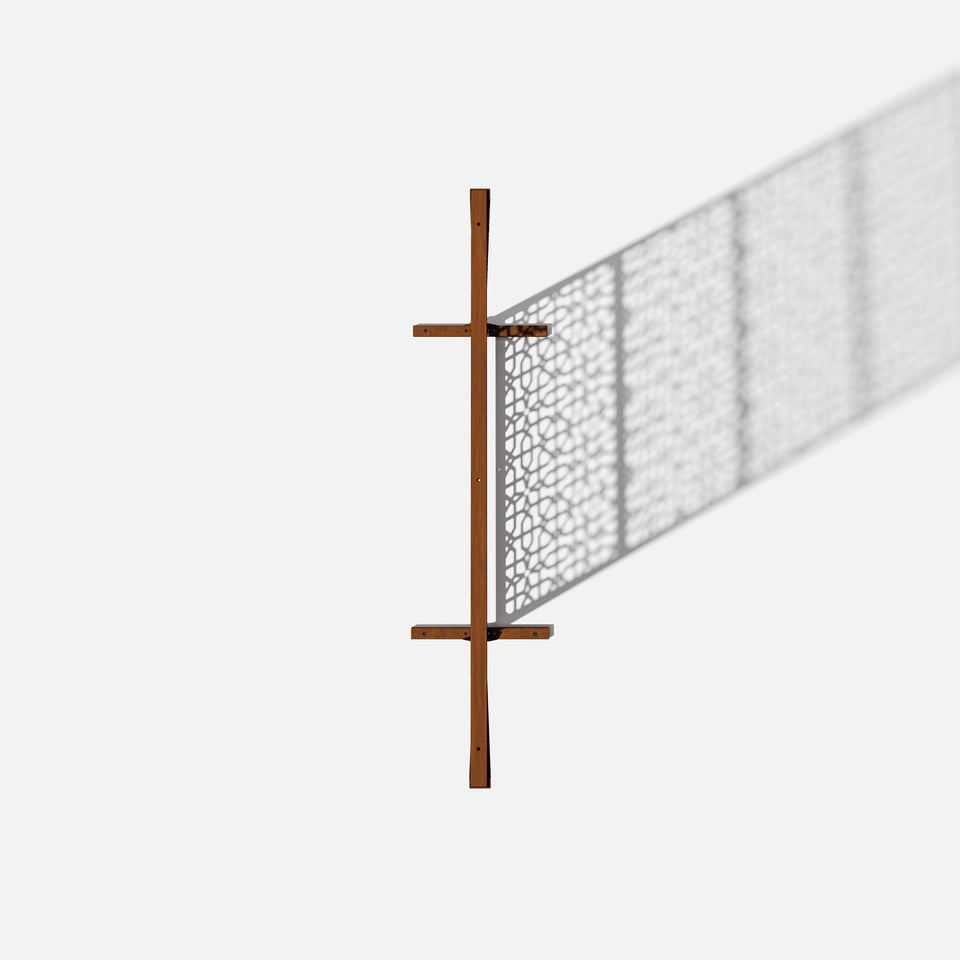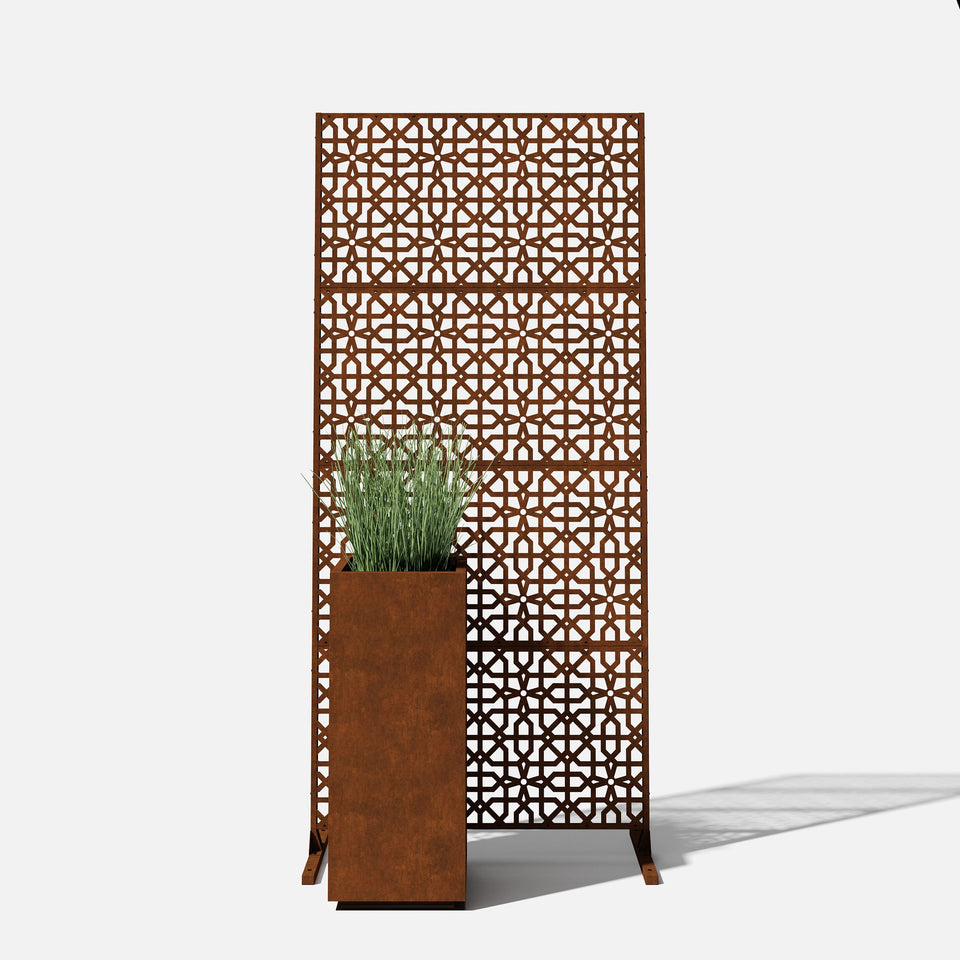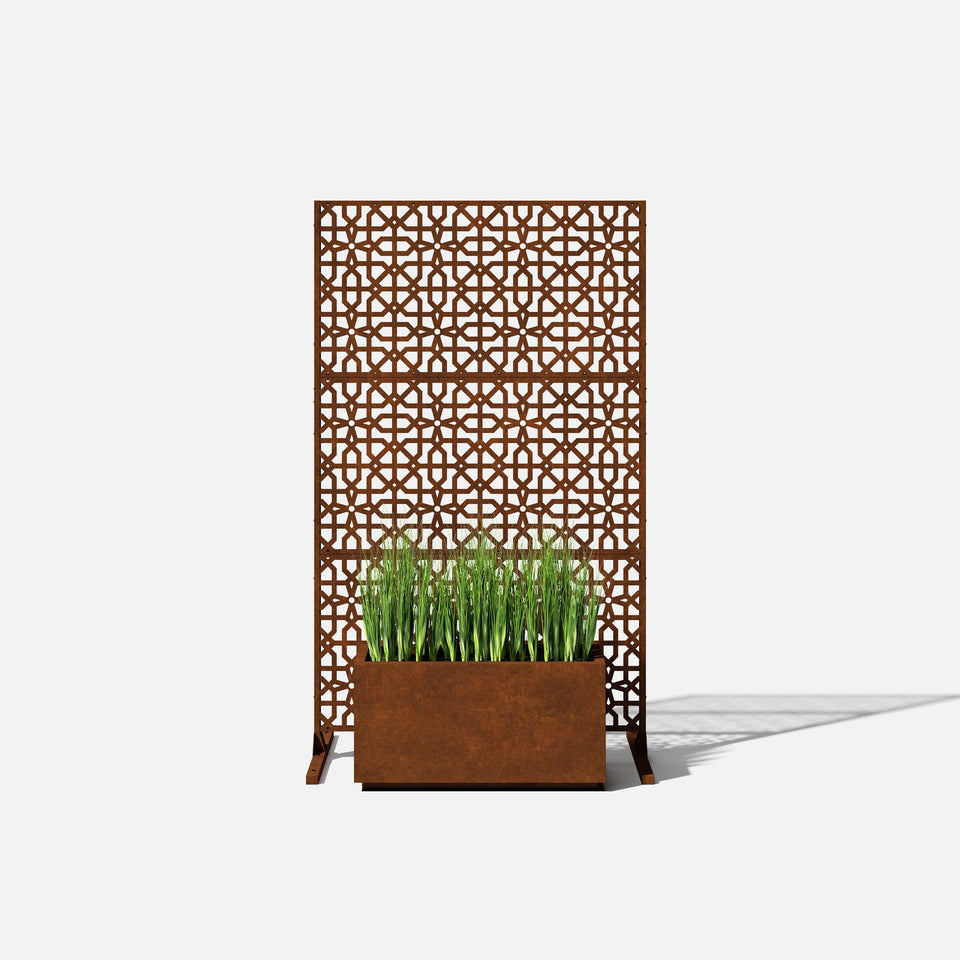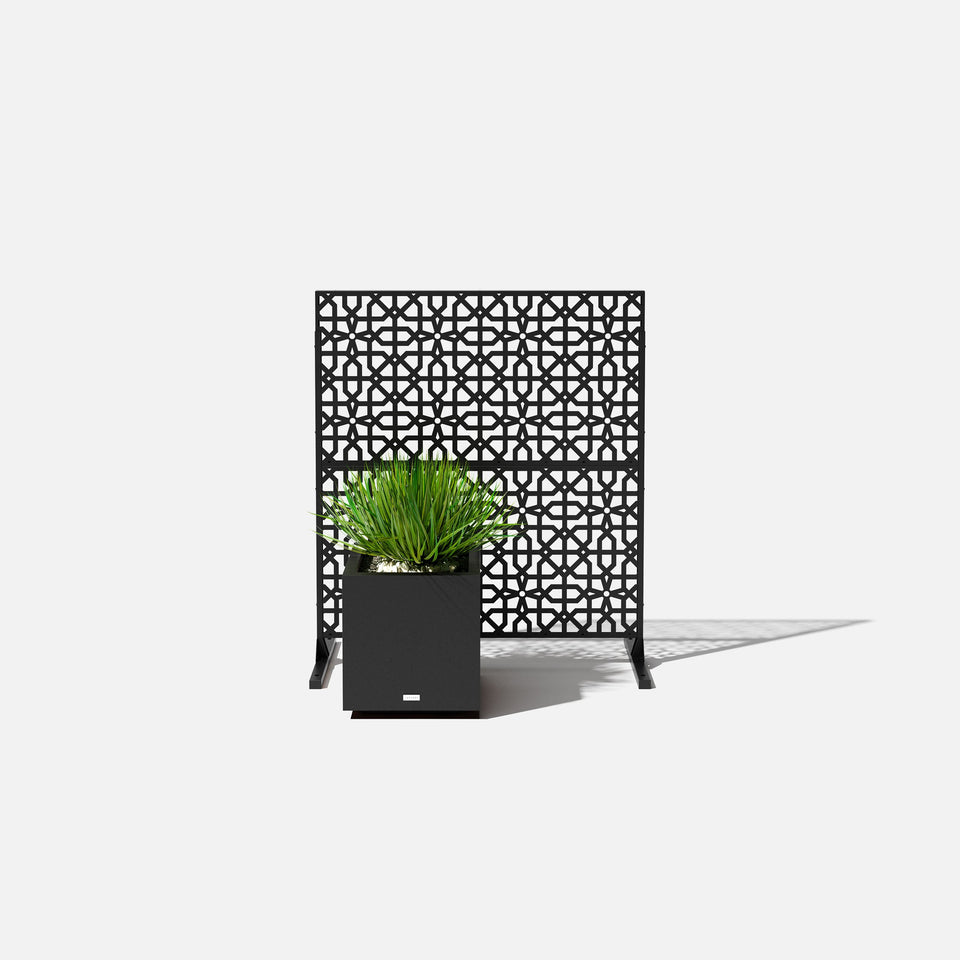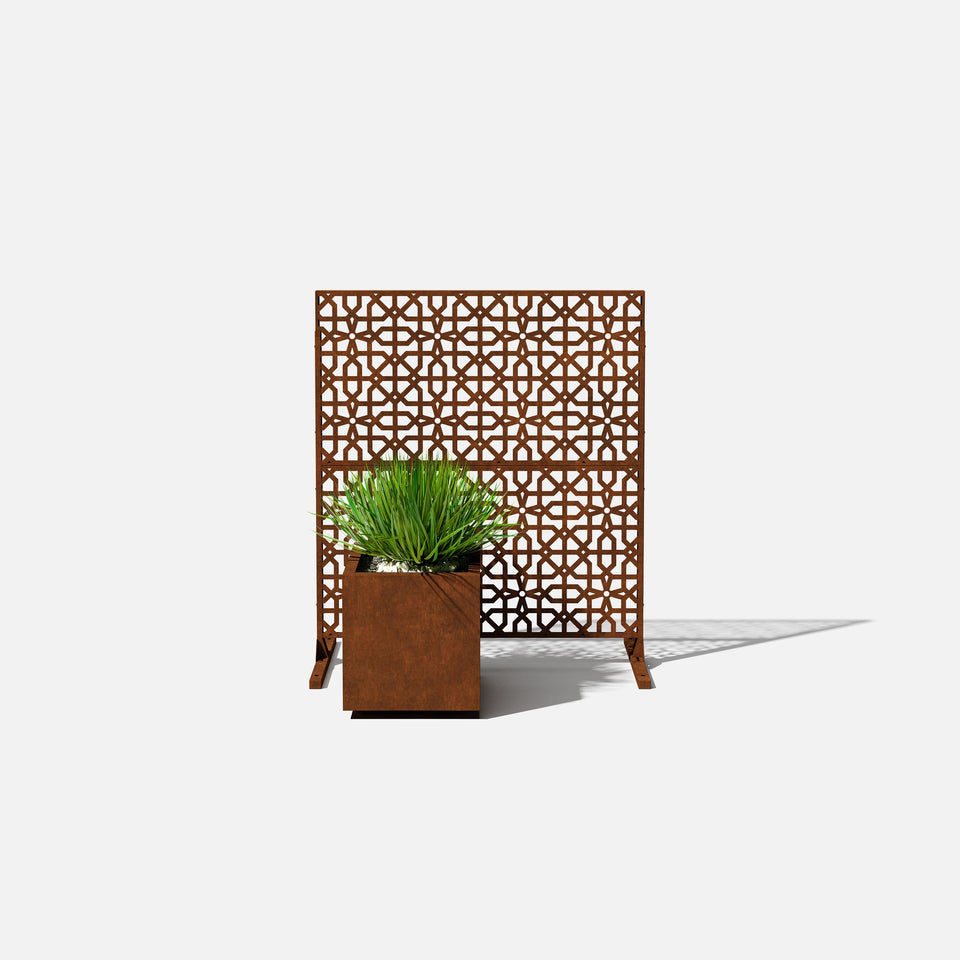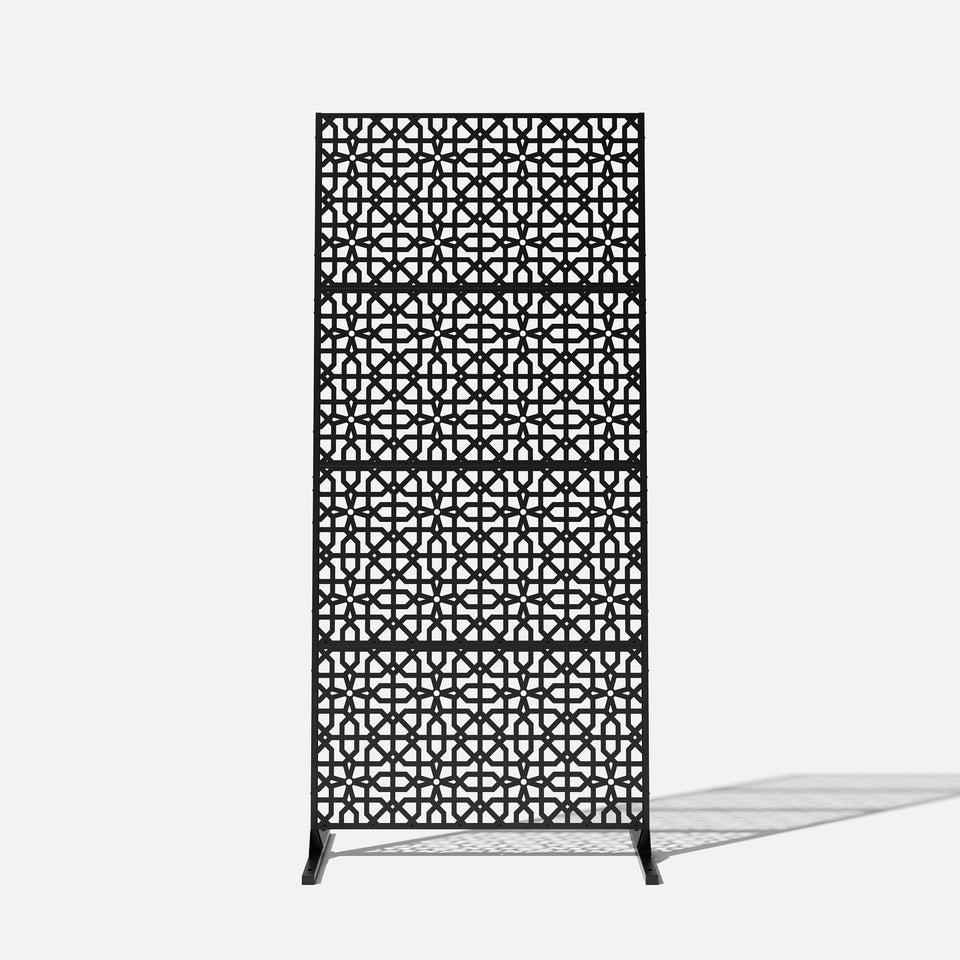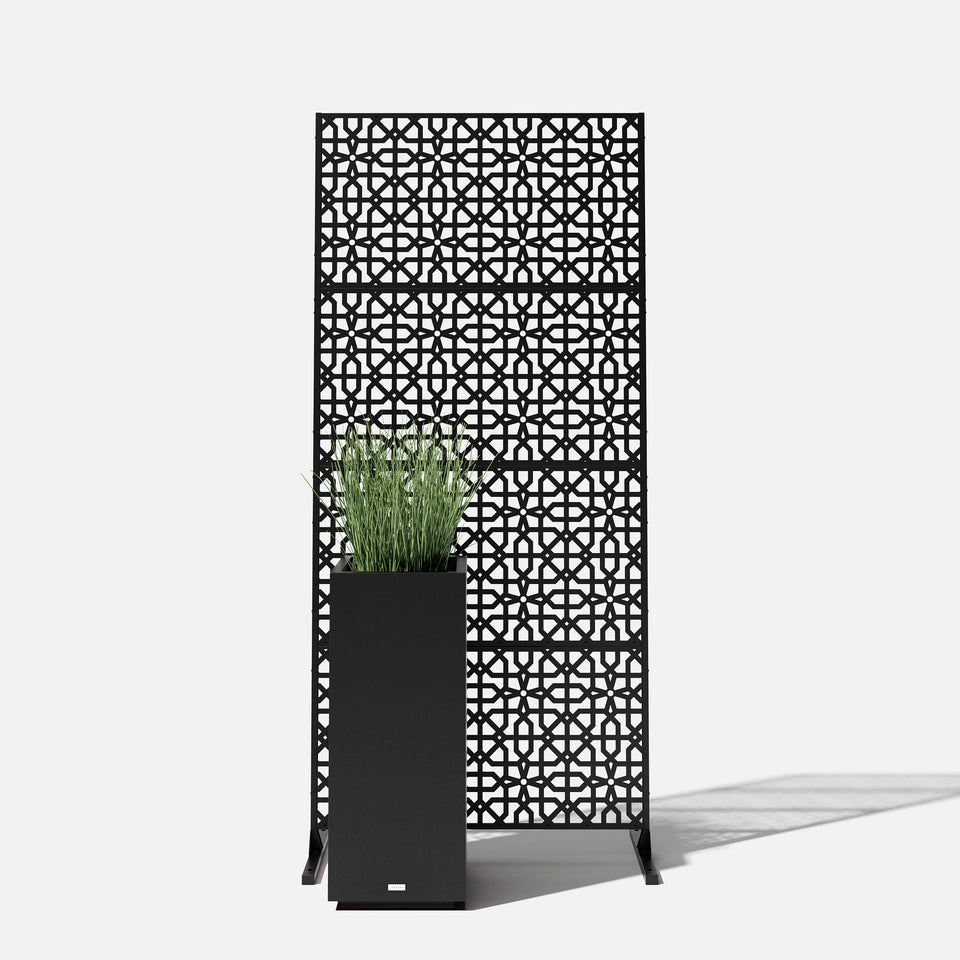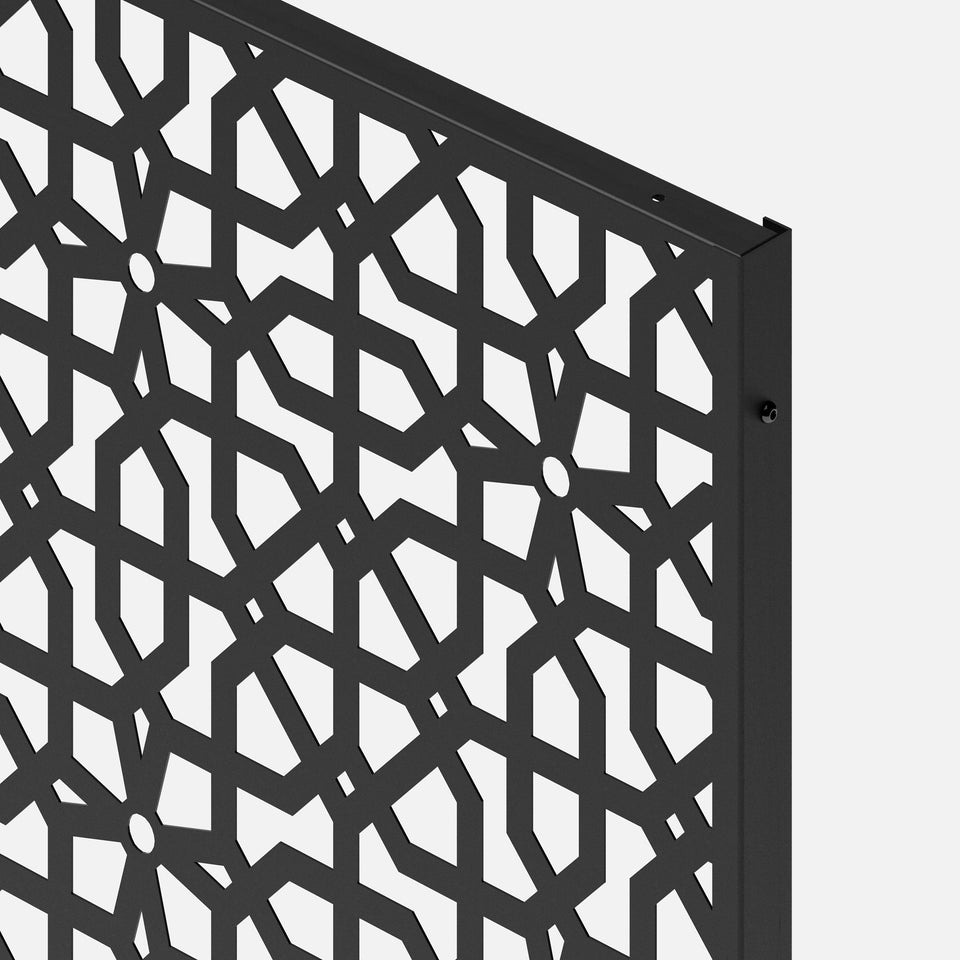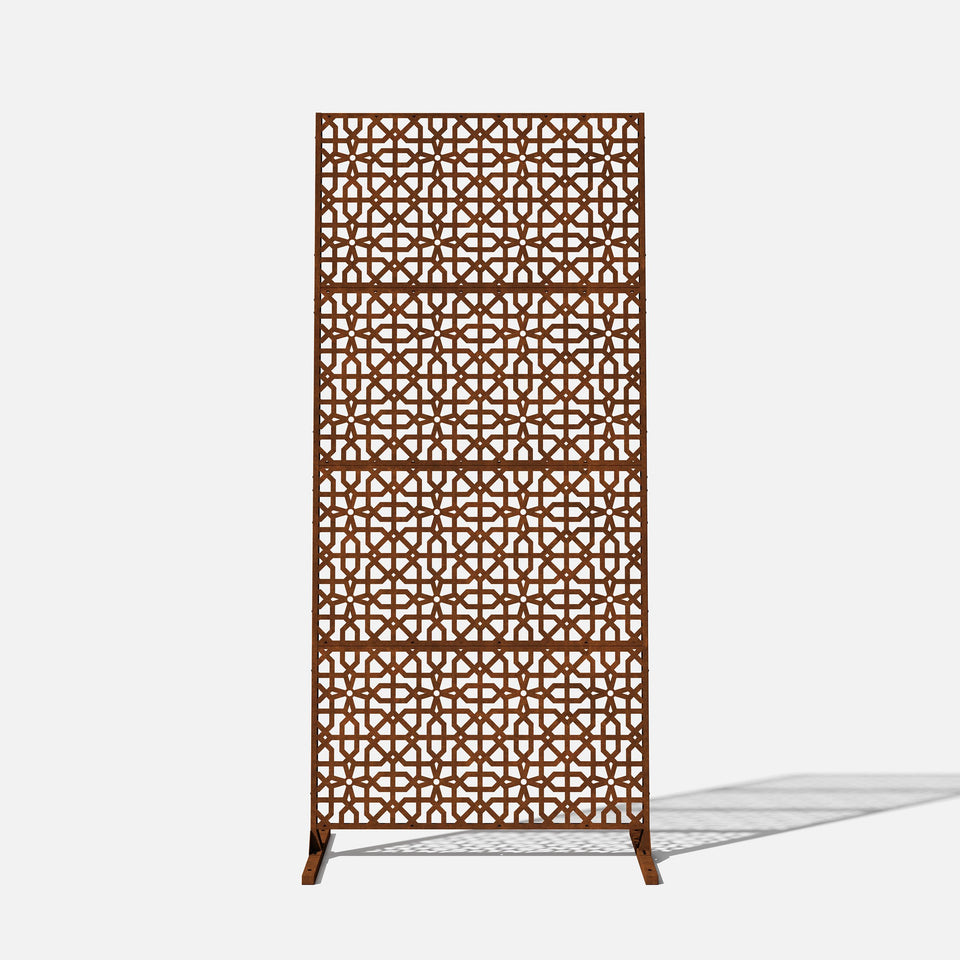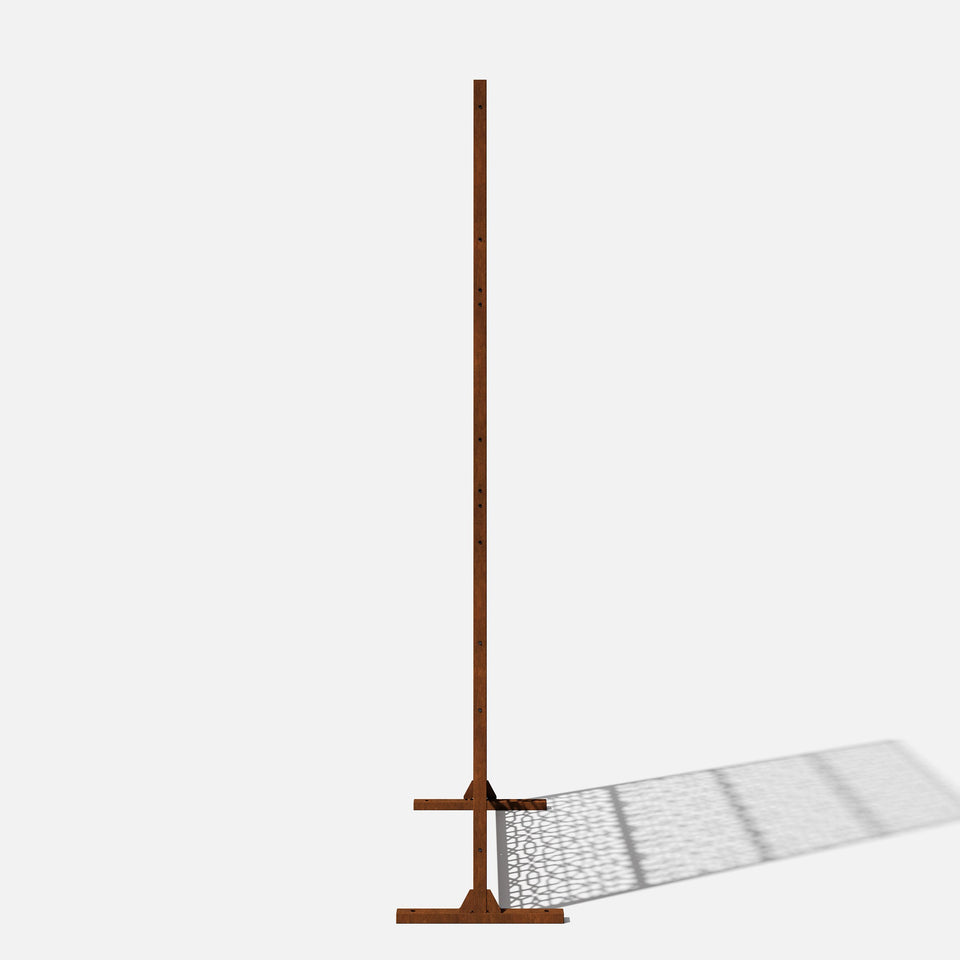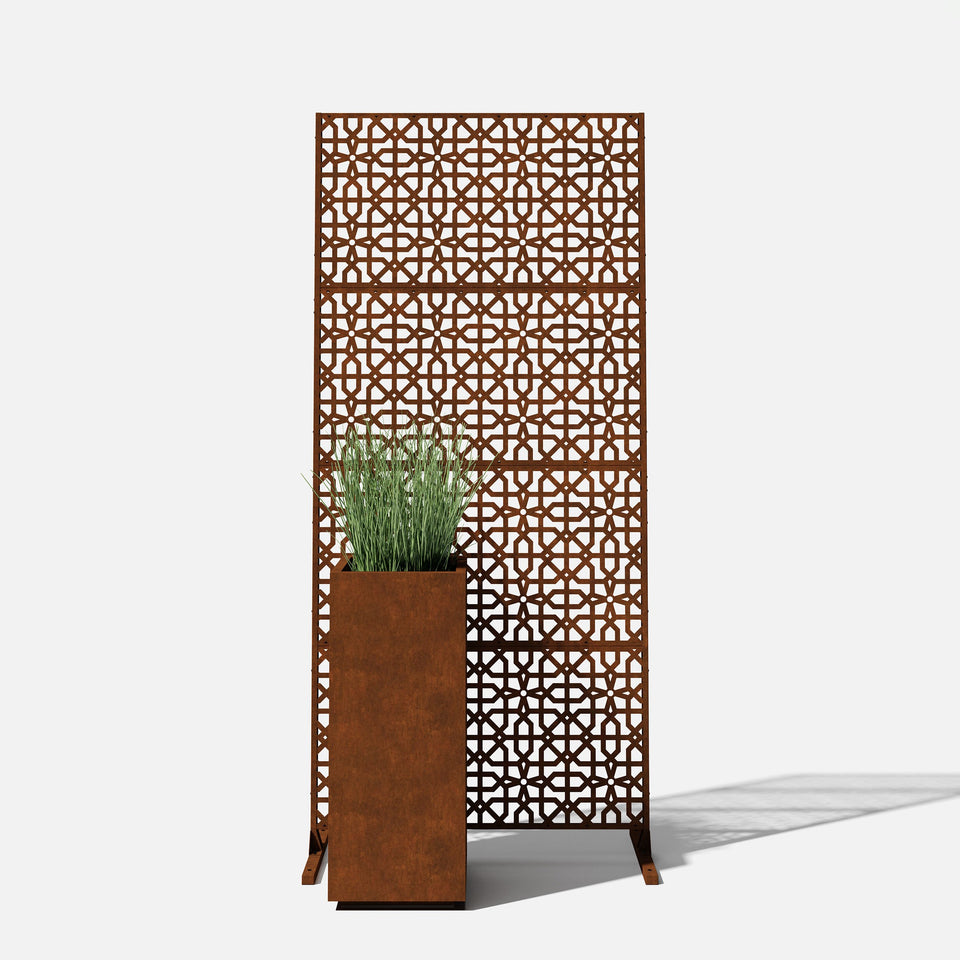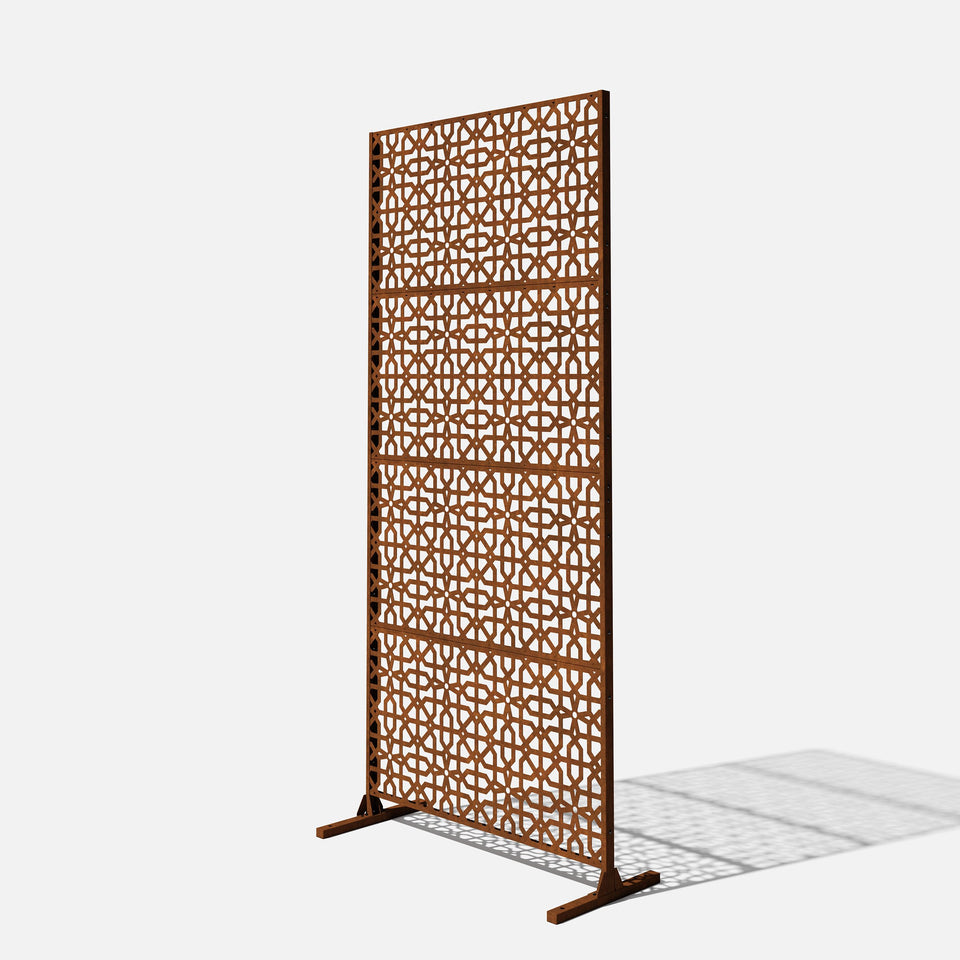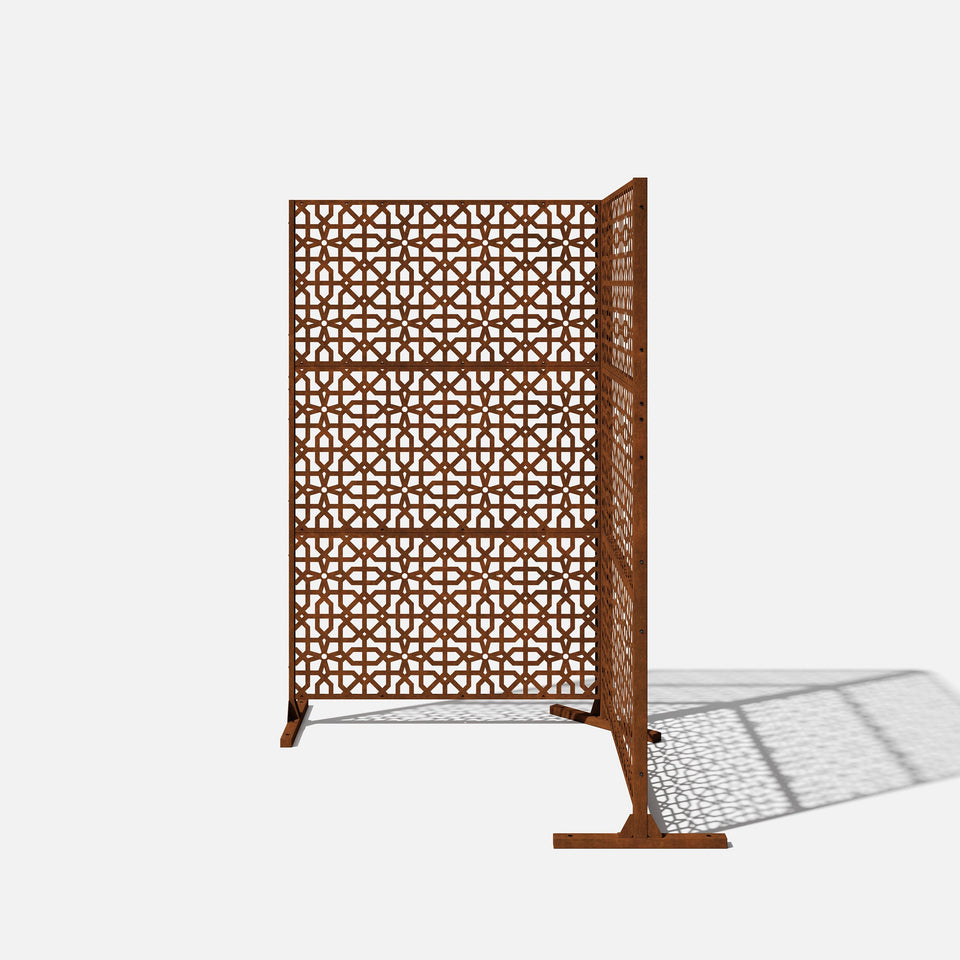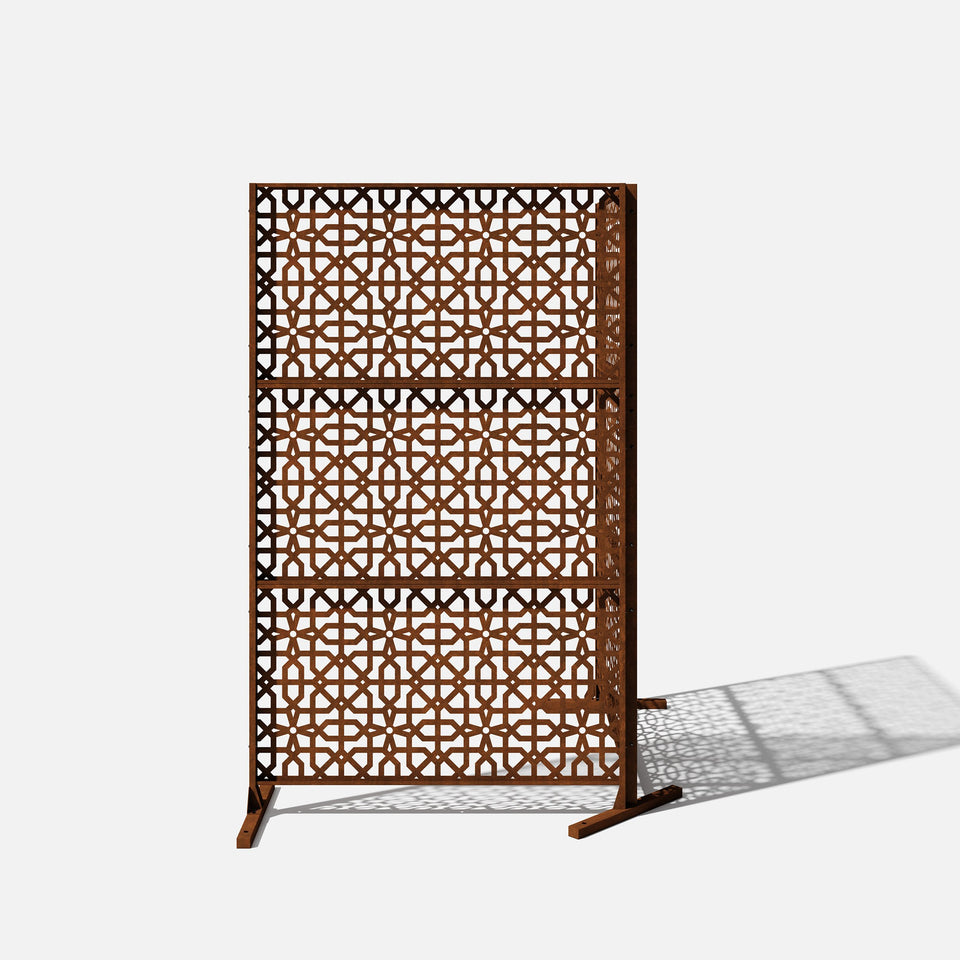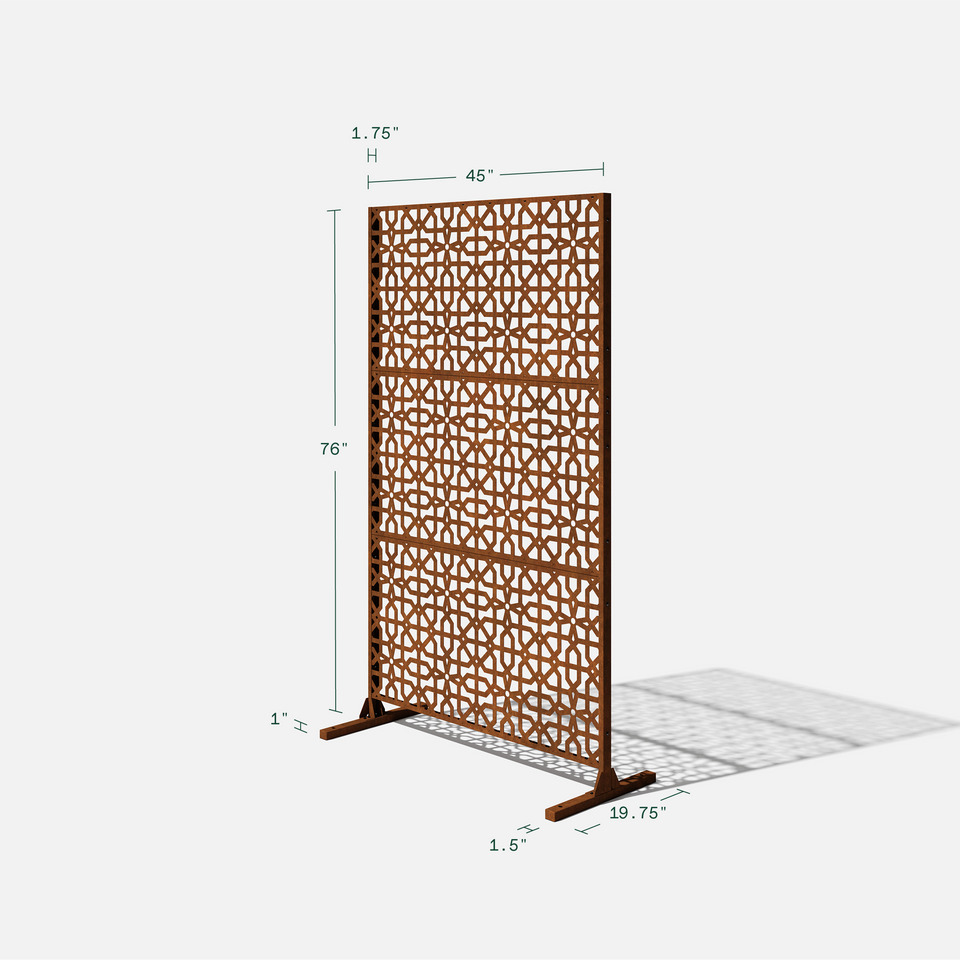 parilla privacy screen sets
SCVPARB-S
by veradek
description
Geometric design with nature's touch. The Parilla pattern combines natural shapes with geometric angles to produce a decorative pattern that will add a striking complement to any living space.

*Though our Privacy Screens stand tall and sturdy on their own out of the box, we recommend anchoring them to the ground for added security and safety.

*Corten steel products arrive in their unrusted state.

*Planter not included.


---
parilla privacy screen sets highlights
modular
65% screen
privacy rating
all-weather
resistant
---
core features

made from thick gauge steel
hardware included
various configurations
optional accessories
easy assembly
extreme temperature tested (-20 to +120 degrees)


---
dimensions
parilla privacy screen 2 piece set:


45" L x 19.75" W x 52" H
weight: 36 lbs
parilla privacy screen 3 piece set:


45" L x 19.75" W x 76" H
weight: 52 lbs
parilla privacy screen 4 piece set:


45" L x 19.75" W x 100" H
weight: 68 lbs
parilla privacy screen corner set:


55.75" L x 55.75" W x 76" H
weight: 100 lbs


---
instructions & specs

parilla privacy screen two/three panel set instructions
parilla privacy screen four panel set instructions
parilla corner privacy screen set instructions